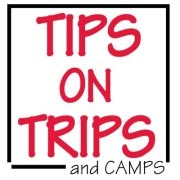 While these programs used to be strictly for high school students, there are now specialty camps for middle school-aged kids and younger.
Baltimore, Maryland (PRWEB) December 12, 2013
"When you visit literally hundreds of camps, it is easy to spot the trends. Our consultants fan out each summer to visit programs in different regions of the country so that we can better serve our clients," says Eve Eifler, co-owner of Tips on Trips and Camps, Inc.
Co-owner Carey Rivers adds, "There are more opportunities than ever for kids ages 12 & under to participate in different types of summer programs."
Eifler says of traditional camps: "These are still the predominant choice for parents. Even within that framework, however, specialty instruction can be found. Whether a parent wants designated time and instruction in ice hockey, figure skating, squash or lacrosse, those options are plentiful at many camps. Organic farming, illustrating the farm to table concept, is also a popular activity at many camps."
Rivers contends that food allergies used to be a major hurdle in the decision for some parents to send their children to camp. Now, she says "that chief concern has been alleviated through nut free facilities, gluten free kitchens, and acute sensitivity to this growing problem."
Traditionally camps were very strict with communication between home and camp and only allowed letter writing. In certain regions and in more non-traditional camp settings, however, Eifler says "some directors are loosening the ban on cell phones. Some parents used to send their kids to camps with two telephones – the one they turned into their counselor and the one on which they could sneak a call to Mom & Dad. If this type of parent is more comfortable with a camp where a kid has limited use of their cell phone, then there are plenty of options out there."
If kids are not interested in traditional camps, because of an aversion to the outdoors or to bugs, there are a multitude of specialty camp offerings. Housed on boarding school or college campuses, opportunities exist in surfing, filmmaking, culinary arts, sports broadcasting, creative writing, or a wide array of the arts. Rivers says, "While these programs used to be strictly for high school students, there are now specialty camps for middle school-aged kids and younger."
Eifler said that some parents are reluctant to allow a child to go the whole summer without academics. Now, she says "there are many options for summer school enrichment. These courses can also be combined with soccer, tennis or other sports training to make it a well-rounded mind-body summer experience."
While some kids start camp at the age of 7, they may be looking for a change in atmosphere by the age of 11 or 12. Rivers concurs, "Teen trip organizations have accommodated this growing trend by offering biking, community service, and outdoor adventure trips for 11 & 12 year olds. Some provide a base camp model whereby the camper can spend 50% of their time in camp and 50% on out on trips."
Tips on Trips consultants have been advising parents for the last 43 years. They have U.S. regional offices in Maryland, Washington, D.C., New York, Vermont, Massachusetts, Pennsylvania, North Carolina, Florida, Texas, Missouri, Illinois, California, and abroad in France and Barcelona. Parents can receive expert advice by telephone, email or in person.
For more information, see http://www.TipsonTripsandCamps.com.