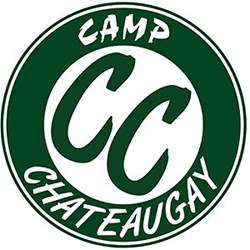 (PRWEB) January 16, 2014
As parents, we all tend to worry about how our little ones will handle that inevitable first time away from home. And a summer camp, like Camp Chateaugay, is the ultimate away from home experience. What parents generally fear the most is that their camper will experience some form of homesickness, which is defined as a depressed or melancholy state due to being away from home and family. And the reality is they may have some experience of homesickness. But do not fear; this is a very normal feeling for both the young and the grown and there are some simple ways to help prepare your child for this time away. And when your child arrives at Camp Chateaugay, you will be comforted knowing that the staff has been well trained in treating and responding to those potential feelings of homesickness.
The first and most important thing you can do is to sit down with your youngster and have an honest conversation with them about the reality and the potential for homesickness. But remember to inform them that:

it is a feeling and feelings are never wrong
they are not alone; it is a natural feeling to miss home and even grown-ups experience it
there are people (counselors and staff) at Chateaugay to help them through those moments; not only is it their job…helping is what they want to do
homesick feelings will pass as long as they are open to that idea and remain active participants in activities that they enjoy.
It can also be very helpful to share your own experience of homesickness, as long as you remember to finish the story with a positive outcome (how the homesickness went away and what a great time you had after).
Another way to prepare your child for time away at Camp Chateaugay is to provide more opportunities for overnights at friends and/or families homes that they would not normally spend time away with. It is a good experience for your child to get used to spending time in the safety of folks that they do not already feel completely comfortable with. It will give them (and you) a sense of what kinds of homesick issues may pop up in their Chateaugay experience.
Besides being well trained in observing, reporting and treating homesickness, Chateaugay has developed a program to address this issue directly. For the youngest campers Camp Chateaugay provides a Big Brother/Big Sister Program, where the oldest campers at Chateaugay are buddied up with the littlest ones. The program promotes an immediate sense of connection with another, an older and more experienced camper to look to for moral and emotional support and a sense of belonging to something bigger than yourself; more specifically, the Chateaugay family. The program has proven to be a success and Camp Chateaugay finds that most issues of homesickness subside within the first 24 to 48 hours after arrival.