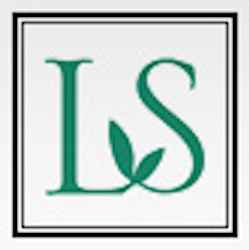 "We're investigating the science of wind-powered energy and water pollution in a setting that's embraced by forests and recreational fields. It's a beautiful environment in which students can study, learn and practice." - Gordon F. Sherman, Exec. Director
PRINCETON, N.J. (PRWEB) May 19, 2016
The Laurel School of Princeton's fourth annual Planet Protectors Summer Program will be held July 5-29 on the school's campus in Princeton. This summer's topics will focus on wind-powered energy and water pollution.
For 35 years, the Newgrange School of Princeton Inc. has specialized in the research and teaching of children with dyslexia. The Laurel School Planet Protectors Summer Program offers children from grades one through eight with stimulating half- and full-day sessions.
"This summer, we're providing another unique learning experience for our dyslexic children," said Gordon F. Sherman, Ph.D., Executive Director of The Laurel School of Princeton. "We're investigating the science of wind-powered energy and water pollution in a setting that's embraced by forests and recreational fields. It's a beautiful environment in which students can study, learn and practice. We're excited about still another enriching experience for our students and their families."
The school also features a fully equipped science and technology laboratory where students participate in a variety of experiments.
The four-week program is designed for Laurel School students and dyslexic children from surrounding public, private and charter schools. It's a special education program specifically structured to help develop, nurture and reinforce reading, writing and mathematic skills in the study and pursuit of knowledge of science.
In addition to its expertise in dyslexia and special education, Laurel School's multisensory learning processes expand upon the use of two or more senses in the same activity. These include the visual and auditory, plus the tactile (touch) and kinesthetic (body movements).
Each morning of the school's summer program begins with a science lesson and question-and-answer hour. Next comes an hour of reading and spelling sessions with trained and certified specialists in the acclaimed Orton-Gillingham and Wilson Reading methodologies.
These sessions will be followed by an hour of multisensory reading and writing techniques that investigate and explore the facts of wind-powered energy and water pollution. The morning concludes with a class that enhances the use of critical skills in mathematics.
Children who stay for a full day are free to join classes in art, design thinking and technology.
The complete price of Laurel School's half-day summer program, which is conducted from 8:45 a.m. to 12:30 p.m., is $2,600. The full day program, conducted from 8:45 a.m. to 3 p.m., is $4,000.
Enrollment is open, and participants do not need to be enrolled at Newgrange or Laurel School of Princeton to join. To sign up, contact Ann Winter at awinter(at)laurelschoolprinceton(dot)org. For more information on special education and multisensory learning, see http://www.laurelschoolprinceton.org, call 609-566-6000, or visit The Laurel School of Princeton, 75 Mapleton Road, Princeton, N.J. 08540.
The Laurel School of Princeton celebrates the strengths and talents of children in grades 1–8 who have dyslexia. There are only a few special learning schools in New Jersey that specialize in dyslexia education, and the Laurel School is one of them. The teachers and staff at the Laurel School of Princeton are highly qualified in alternative teaching methods and approach each student with patience and a strong devotion to helping them succeed.