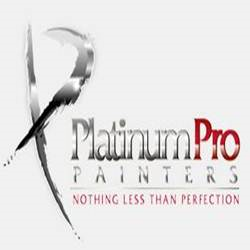 The weather plays a huge role in the aesthetic of an exterior paint job
Toronto, Canada (PRWEB) July 25, 2014
Platinum Pro Painters (http://www.PlatinumProPainters.com), the leading residential and commercial painting/renovating company serving the Greater Toronto Area, is announcing the top reasons why homeowners should use July, August, and September for all exterior painting projects.
"The weather plays a huge role in the aesthetic of an exterior paint job," says Todd Lacroix, president of Platinum Pro Painters. "If temperatures are too hot or too cold, it can distort the paint in different ways that won't be appealing. The same goes for staining decks or staining fences."
According to Lacroix, the ideal temperature for exterior painting is a consistent period of approximately 20 degrees Celsius. If it's too cold, dew can form on the surface, and if it's too humid, the paint won't dry evenly or dries too fast and won't properly cure.
"Painting is one of those jobs homeowners assume they can do themselves, or they think they can pay a family member of friend to get the job done," Lacroix explains. "However, painting, specifically on the exterior of the home, requires an expert who can account for the different variables that need to be considered."
"It's not as simple as people think. Weather is not the only factor in determining a good exterior paint job," he concludes. "Having the right equipment is also important, as is using the proper technique to ensure the paint is applied and dries evenly."
Platinum Pro Painters is the premier painting and renovating company serving the GTA and surrounding areas. With more than 60 years of industry experience, Platinum Pro Painters offers its clients a full range of professional residential and commercial services, including exterior and interior painting, ceiling painting, epoxy floor coating, and popcorn removal. Platinum Pro Painters also provides a host of other services, such as driveway sealing, pressure washing, graffiti removal, vinyl and aluminium siding painting, and carpentry and home renovations. Areas served by Platinum Pro Painters' Ontario branches include Toronto, Oakville, Mississauga, Brampton, Cambridge, Kitchener-Waterloo, St. Catharines, Hamilton, Vaughan, Markham, Barrie, Orangeville, and Niagara Falls. To learn more about Platinum Pro Painters, visit the company's web site at http://www.PlatinumProPainters.com or call toll-free at 1-855-847-2468 (PAINT).