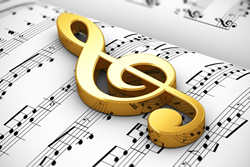 Every other Monday evening from June through Sept., a jazz musician or band will perform a free, live concert for residents and the public.
(PRWEB) May 21, 2014
The Oak Park Arms hosts a popular "Summer Jazz Festival" at the retirement community located at 408 S. Oak Park Ave. Every other Monday evening from June through Sept., a jazz musician or band will perform a free, live concert for residents and the public.
"We have some fantastic performers on deck this year," said Desi Vasquez, social programming director at the Oak Park Arms. "All of these people are accomplished musicians, and we're so excited to welcome them back to the Arms."
All concerts begin at 7 p.m. on Mondays. The line-up for the summer includes:

June 2: Jeremy Kahn Trio – Sublime arrangements of themed jazz standards and great American Song Book selections played by Jeremy Kahn (piano), Eric Schneider (clarinet) and Eric Hochberg (bass).
June 16: Jeannie Lambert Trio – This performance is dubbed a "Musical Tribute to Billie" and will be performed by Jeannie Lambert (vocals), Russ Phillips (trombone) and Andy Brown (guitar).
June 30: Bobby Schiff – One of Chicago's premier jazz pianists, Bobby Schiff is also a composer, arranger, conductor and producer who has been on the Chicago and Los Angeles music scenes for more than 45 years.
July 7: Ray Coyle Ensemble – Vibraphonist and composer from England, Ray Coyle performs and teaches in the Chicago area. His group ranges from a trio to a sextet, and currently features the trumpet, saxophone and French horn.
July 21: Rick Shandling's Jazz Coalition – Rick Shandling is a drummer and composer who is a regularly featured artist on the Chicagoland jazz scene. Shandling and the Jazz Coalition's musical styles range from mainstream be-bop to contemporary jazz. They will perform a combination of original compositions and jazz standards.
Aug. 4: Jeremy Kahn – Referred to by Chicago Tribune's Howard Reich as "a rare and gifted pianist," Jeremy Kahn has played in jazz venues around the world and in pit orchestras for theatrical events such as "Wicked."
Aug. 18: Petra van Nuis & Andy Brown – Husband and wife duo Petra van Nuis (vocalist) and Andy Brown (guitarist) have been described as "a magical musical dialogue, which can only partially be described as blind understanding." Petra was nominated for the "Best Jazz Entertainer 2013" for the 33rd annual Chicago Music Awards.
Sept. 8: The Freenotes Big Band – With a repertoire of several hundred songs, this 18-piece orchestra plays music from the 1940s through the 1960s.
Sept. 22: Jeremy Kahn Trio – The Jeremy Kahn Trio will feature Eric Hochberg, a bassist with more than 30 years of experience in the realms of jazz, folk, rock and blues, and Eric Schneider, a saxophonist and clarinetist who most recently played the clarinet with the Chicago Jazz Orchestra in the Ravinia 2013 lineup.
"Our residents treasure their summer nights filled with soulful music," said Vasquez. "And our doors are always open to share these moments with our community."
The Oak Park Arms is a rental retirement community which provides independent and assisted living apartments and a full schedule of activities and services. Furnished apartments are also available for a short-term stay - a weekend, a week, a month or longer.
See one, or see them all. Each concert is free and open to the public. For more information, call 708-386-4040 or visit http://www.oakparkarms.com.