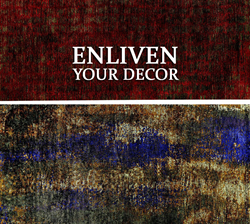 Each visitor to Cyrus' revamped website who subscribes will receive 20% off their first purchase.
Minneapolis, Minnesota (PRWEB) September 10, 2014
Cyrus Artisan Rugs is one of the largest custom designers and manufacturers of luxurious handmade rugs in the Midwest. Based out of Minneapolis, this high-end rug powerhouse continues to make impressions across the country with their impressive online inventory. Along with their impressive 13,500 square-foot showroom and massive online store, Cyrus Artisan Rugs continues to add to their substantial inventory both online and in-store. This month, Cyrus announces they will end their special deals for subscribers to their "Designer Incentives" program and online newsletter.
Cyrus Rugs has been offering numerous exclusive deals for members of their Designer Incentives program and subscribers to their online newsletter. By September 30th, Cyrus is ending the deals for those who subscribe online.
Cyrus offers exclusive deals to both new and loyal customers when they visit their website and subscribe to the newsletter. Each visitor to Cyrus' revamped website who subscribes will receive 20% off their first purchase of handmade area rugs. This month is the last chance to head over to the website and follow the easy and fast subscription process. The specials are ideal for anyone involved in interior design and home design. Even those who do not work in the industry but are passionate about design can benefit from subscribing to Cyrus simply for the discounts and first access to new collections of handmade area rugs and artisan pieces. Returning customers who have not yet subscribed through Cyrus' website can still benefit as well and receive a discount on their next purchase by using the special promotion code once they subscribe. Subscribing to Cyrus Rugs simply involves visiting their homepage, and clicking the subscribe button in the bottom footer bar. Subscribers always receive first notification of new collections, new reduced price and sale items, and invitations to events in the world of interior design and handmade rug industry.
Cyrus Artisan Rugs
5115 American Blvd.
W. Bloomington, MN 55437
Phone: (952) 922-6000
Contributed by TRIXMEDIA : Creating Possibilities
Branding Firm based in Beverly Hills, California.