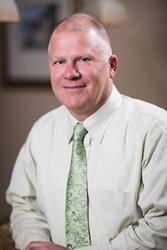 Here at Sundance Vacations we always strive to be the on the cutting edge of the travel industry. Our revolutionary travel product is only amplified by the people that we have working for this company and to be honored by them, is amazing.
Parsippany, NJ (PRWEB) June 19, 2015
Sundance Vacations is among the companies with CEO's rated in the top ten in the Nation. Glassdoor, a jobs and careers marketplace, released its annual report highlighting the Highest Rated CEOs, this year recognizing top leaders in countries throughout North America and parts of Europe.
Among CEOs recognized in the U.S. at small and mid-size companies, Dowd received an impressive 95% approval rating based on the anonymous and voluntary Sundance Vacations reviews. Sundance Vacations employees shared on Glassdoor throughout the past year. This ranks him 8th among CEO's that run small businesses around the United States.
"Gaining the trust and approval of an entire workforce is one of the most difficult tasks for a CEO to undertake," said Glassdoor CEO and Co-founder, Robert Hohman. "I celebrate the leaders appearing on this list because they've managed to inspire and engage their employees, as proven by the feedback shared on Glassdoor around the clock and around the world."
CEO approval ratings are gathered through Glassdoor's online company review survey, which seeks to gain current and former employee sentiment about job and company satisfaction, the work environment and the culture. Employees are asked to rate a number of workplace factors like compensation and benefits as well as work-life balance, and asked whether they approve or disapprove of the way their CEO is leading the company. In addition, employees are asked to describe some of the upsides and downsides of working for the company and provide any advice for senior management.
See the complete list of all Highest Rated CEOs in 2015:
###
About Sundance Vacations
Sundance Vacations is a national travel company that specializes in vacation accommodations at a savings over retail rates. The company is headquartered in Wilkes-Barre, Pa. and maintains offices in New Jersey, Washington DC, Pittsburgh, Chicago and four call centers located in Northeastern Pa. Sundance Vacations placed in the Best Place to Work in Pennsylvania by Best Companies Group for four consecutive years, and 12th Best Place to Work out of 100 finalist companies from the Best Place to Work Illinois program. The company was recently honored for the second time as one of the Fastest-Growing Travel Companies in Pennsylvania by Inc 500/5000.
About Glassdoor
Glassdoor is the most transparent jobs and career marketplace that is changing how people search for jobs and how companies recruit top talent. Glassdoor combines free and anonymous reviews, ratings and salary content with job listings to help job seekers find the best jobs and address critical questions that come up during the job search, application, interview and negotiation phases of employment. For employers, Glassdoor offers recruiting and employer branding solutions to help attract high-quality candidates at a fraction of the cost of other channels. Glassdoor, which has approximately 30 million members from more than 190 countries, operates one of the most popular job apps on iOS and Android. The company launched in 2008 and has raised approximately $160 million from Google Capital, Tiger Global, Benchmark, Battery Ventures, Sutter Hill Ventures, DAG Ventures, Dragoneer Investment Group, and others. Glassdoor.com is a registered trademark of Glassdoor, Inc.