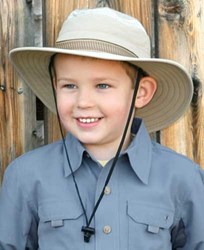 San Diego, CA (PRWEB) August 13, 2013
SunGrubbies.com, a leading online retailer of sun protective products, is the go-to-site for information regarding sun protection. Parents should check out the following three links for tips and facts regarding the importance of protecting children from sun's dangerous UV (ultraviolet) rays.
http://www.sungrubbies.com/product_index_html/KidsSunProtection.htm
http://www.sungrubbies.com/product_index_html/Choosing-Baby-Sun-Hats.htm
http://www.sungrubbies.com/product_index_html/BackToSchoolSunSafety.htm
Sun protection has no season. Parents need to remember that has children head back to school, they still need to be protected against exposure to dangerous UV rays.
Children are exposed walking to and from school, recess, physical education classes and after school sporting activities. UVB rays will lessen during winter month, but the more harmful UVA rays are in full force all year long.
Skin cancer is the most common form of cancer in the United States. Some experts believe that excessive sun exposure in early years is to blame. That is why it is never too early to teach children the importance of sun protection. This education will start them on a path to healthy skin.
Here are some simple safety tips parents should pass on to their children:

First, lead by example. Parents should be a good role model and practice sun safety.
Teach children to seek out shaded areas for playtime activities.
A broad-spectrum sunscreen that protects against both UVA and UVB should be applied in the morning. IF the school permits, teach children to reapply before heading out for outside activities.
Do not rely only on sunscreen. Broad brim hats and sun protective clothing offer more protection.
Have your children wear sunglasses and make sure the pair purchased blocks 99 percent or more of UV radiation.
Sun safety measures should be a daily regimen and should be practiced by all.
Since the founding of the company in 1997, the mission of SunGrubbies.com has been to provide attractive and comfortable sun protective clothing and accessories of the highest quality and reliability at affordable prices. Many of their products have been approved and recommended by the Skin Cancer Foundation and the Melanoma International Foundation. Every product has been laboratory tested for their sun protective ability and every purchase is 100% guaranteed.
Visit http://www.sungrubbies.com for more information about their sun protective products. They can be reached toll free at (888) 970-1600 and they can be found on Facebook. To join the SunGrubbies.com affiliate program, go to http://bit.ly/ifRDrH. Their boutique showroom and hat shop located in San Diego is open by appointment.