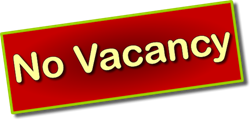 Many people don't think this investment through completely.
Davenport, Florida (PRWEB) November 15, 2013
Vacation Rental Investment Guide by SunKiss Villas is a 3-part article. It covers everything a vacation home buyer wants to know about buying a vacation home, including information about rentals and then some. This informative article is designed to give the reader a good understanding of just what a vacation home owner can expect in the way of income and expenses. Readers can even download a free and easy to use "Break Even Calculator" at the end of the article. Just plug in a few numbers and the tool automatically calculates the break even point for vacation home rentals. Use the tool to adjust different values, including taxes, cleaning, monthly expenses, number of weeks rented, etc. and see the results instantly.
SunKiss Villas Vacation Rental Investment Guide does not pull any punches and addresses things like the mortgage, monthly expenses, costs of repairs, cleaning and much more. It also touches on other things to consider such as the location of the vacation home, the competition, market demand, advertising costs and other concerns. Different investment strategies are also covered in the article when purchasing this type of investment. Some of those strategies include tax implications for your current tax situation as well as the long term tax implications for retirement.
"Everyone wants to have a vacation home of their own. A place they can call their own. It is kind of like the second American Dream. The problem is that so many people do not think this investment through completely before they buy. They do not complete their due diligence. We are trying to provide the information most people look to their realtors for, but never seem to get a clear answer to. I'm lucky to have a CPA for my wife. We are passing on some of that knowledge. We are trying to help educate people just a bit," says Mark Douglas, CEO of SunKiss Villas.
Considering the cost to buy a vacation home, reading this article may be the best thing a vacation home buyer will ever do. Even those readers who already have a vacation home and are actively renting it out will still find this article useful because it makes the break-even point so clear.
About SunKiss Villas
SunKiss Villas – offering beautiful, private vacation home rentals near Disney World, Florida. Located in Davenport, Florida with an A+ rating from the Better Business Bureau of Central Florida, SunKiss Villas is a trusted source for quality vacation home rentals and property management. Founded in 1999 SunKiss Villas continues to grow and offers families beautiful vacation homes to make memories that will last a lifetime. Go to http://www.sunkissvillas.com for information on any of our Disney area vacation homes. "Your Disney World Vacation Starts Here!"
SunKiss Villas – Disney Vacation Home Rentals
433 Downing Circle
Davenport, FL 33897
Phone: 407-479-8580
Website: http://www.sunkissvillas.com