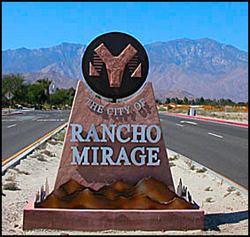 Many of our clients seek to emulate various aspects of Sunnylands within their own home or garden renovations.
Rancho Mirage, CA (PRWEB) August 19, 2014
Brad Schmett, Broker Associate with Luxury Homes by Keller Williams today announced that the annual calendar of events at historic Sunnylands Center and Gardens in Rancho Mirage will offer a substantial boost to local real estate as the palatial grounds of the "Camp David of the West" become the chosen venue for a variety of Coachella Valley events and exhibits.
Rich with several decades of history, Sunnylands was once the largest home in Riverside County and the private residence of the Annenberg's. With a being house of more than 25,000 square feet, numerous colleges and other buildings, 11 man-made lakes and its own golf course, sunny lands is one of the most beautiful estates in Southern California. A museum worthy art collection and gardens encompassing more than 50,000 different kinds of plants make this a truly unique destination. The Annenberg's entertained seven U.S. Presidents at the estate while in residence there.
Schmett observed that, "The sheer variety of events offered at Sunnylands attracts luxury home shoppers from all around the country. Many of our clients seek to emulate various aspects of Sunnylands within their own home or garden renovations. My particular favorites are the Garden Walks and the Historic Landscape Tours, which really show off the property to best advantage as far as the exterior. Certainly, Sunnylands has become the model for beauty and good taste on almost every level. We are very fortunate to have such a venue in our midst."
From late September through June of every year a full menu of exciting public programs, free guided walks and exhibitions is available to the public. Music in the Gardens along with Plein Air in the Gardens are two of the most popular annual programs that Sunnylands has to offer. Tickets to all events may be purchased online.
For more information on Sunnylands Center and Gardens visit http://www.sunnylands.org.
To find out more about investing in Rancho Mirage, CA real estate visit RanchoMirageRealEstateInfo.com.
About Luxury Homes by Keller Williams: Luxury Homes by Keller Williams – Palm Springs, is an exclusive, elite and sophisticated group of real estate consultants raising the bar for service in the Rancho Mirage and Palm Springs area residential real estate market.