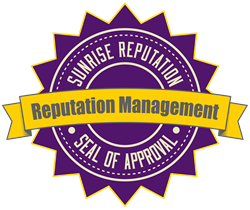 Las Vegas, Nevada (PRWEB) May 18, 2014
Sunrise Reputation has announced that they have added a new reputation management service package that is now available in the Las Vegas area. The service package, which is designed specifically for corporations in need of reputation management, will be added to the existing services the company already provides to clients in the Las Vegas area.
The company has conducted a great deal of research in developing this new service package and has arrived at a set of strategies that are particularly effective for corporate clients. The company already has a very clear knowledge of the Las Vegas area, as they have long been providing reputation management services to individual clients residing in Las Vegas.
It should be obvious to corporations that their profitability is closely tied to the nature of their online reputation. A poor online reputation can cause consumers to avoid using the products or services that the corporation offers, resulting in declining profitability. The long-term viability of the company may then be called into question if a negative online reputation is allowed to remain accessible.
"We are very pleased to announce these new services specifically designed for our corporate clients," said Brandon Hopkins of Sunrise Reputation. "Businesses rely on their reputations to maintain existing customers and to attract new ones. Without a strong reputation, many businesses will ultimately suffer, especially financially."
Corporate clients that are looking to avoid these serious consequences are urged to take corrective action as soon as possible. Potential consumers are constantly evaluating businesses based on the information they are able to find online, and the presence of negative information will usually drive those potential consumers away. Through the use of Sunrise Reputation's services, many corporations have already positively changed their reputation so that their profitability would not be impacted.
"The reason that we designed and are now offering these new services is to support those corporations that are suffering from inaccurate or misleading information available through the Internet," said Hopkins. "It is very important that these companies are proactive in dealing with these issues, especially knowing as much as we do about the potential consequences that can result from allowing this type of information to remain readily accessible."
Sunrise Reputation
Sunrise Reputation was founded with one goal in mind: helping businesses and individuals clean up and maintain a positive online reputation. Sunrise Reputation is an experienced reputation management company that specializes in public relations, marketing, media management, press releases, search engine optimization (SEO) and link building. For more information about Sunrise Reputation or how the company can help you with a reputation problem contact them by phone at 559-871-1613, email brandonchopkins(at)gmail(at)com, or online at SunriseReputation.com.