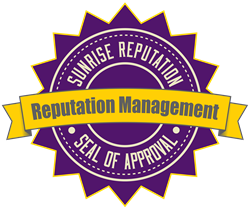 Memphis, TN (PRWEB) May 18, 2014
Sunrise Reputation has announced that they have created reputation management services that are specifically designed for young professionals. The company has stated that many young professionals are finding it difficult to separate their online reputation from the professional reputation they are trying create. The new service offering is currently available in Memphis, though the company has plans to begin offering it on a nationwide basis.
It seems that the issue with this younger generation of workers relates to the fact that many of them "grew up" on the Internet. Through a variety of social networks, they have had an online presence during a time when they were very immature and much of what they posted during that time is not reflective of their professional selves. It may be that something as simple as a tweet that was sent as a teenager is now haunting their professional lives, and many feel limited in how far they can advance.
"We believe that our new services designed for young professionals are going to be very helpful to a great deal of people," said Brandon Hopkins of Sunrise Reputation. "It is hard for a young person to understand that what is posted to the Internet is forever, and unfortunately, there are a number of businesses who will judge candidates for jobs based on something that was posted on the Internet years and years ago."
It certainly does not seem fair, yet it is true that many people in hiring positions routinely search the Internet for information regarding a candidate for a position. Hiring decisions are often made with the information gleaned from the Internet clearly in mind, so a positive online reputation is extremely important to young professionals.
"Our services have been proven to be very effective for our clients, and we do not like to hear that anyone is suffering due to information they posted well in the past," said Hopkins. "There is a lot that we are able to do for people who are suffering from a negative online presence, and we think that these new services will help us be able to do even more for these young professionals."
Sunrise Reputation
Sunrise Reputation was founded with one goal in mind: helping businesses and individuals clean up and maintain a positive online reputation. Sunrise Reputation is an experienced reputation management company that specializes in public relations, marketing, media management, press releases, search engine optimization (SEO) and link building. For more information about Sunrise Reputation or how the company can help you with a reputation problem contact them by phone at 559-871-1613, email brandonchopkins(at)gmail(dot)com, or online at SunriseReputation.com.