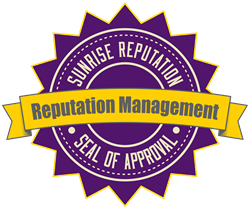 San Francisco, California (PRWEB) May 05, 2014
Sunrise Reputation has announced that they have enhanced a number of their reputation management service offerings available to individuals in the San Francisco area. The announcement was made with the knowledge that the traditionally competitive San Francisco job market has become even more competitive in recent months. With projections indicating that the highly competitive nature of the job market will only continue to increase, Sunrise Reputation sees a great need for enhanced reputation management services for individuals in the San Francisco area.
Among the many enhancements that the company has announced includes the news that the entire reputation management process will be completely streamlined so that clients will see more immediate results. Sunrise Reputation, as their name implies, is already known for their rapid response times, yet they have made several upgrades that will now allow them to serve their clients in an even more expedient manner.
"We have added several new servers for the purpose of speeding up a number of our processes," said Brandon Hopkins of Sunrise Reputation. "This will allow us to serve our clients faster than ever before, and it will also let us conduct research and development in a much more thorough manner, which should benefit our clients as well."
The company has found that businesses seeking new hires are increasingly relying not only on traditional background checks, but also on keyword searches done through a search engine. With the job market so highly competitive, candidates may be weeded out due to the presence of just a single piece of negative information on the Internet. Due to the fact that much of the information available online is unverifiable, many companies are making hiring decisions based on information that is inaccurate, outdated or misleading.
"It is very unfortunate, but many people are being impacted by the presence of inaccuracies and falsehoods posted to the Internet," said Hopkins. "The presence of this type of information can have a very significant impact on a person's ability to attain gainful employment. Even if a person is hired, it may be at a rate that is much less than what they should otherwise earn. With effective reputation management, that can change."
Sunrise Reputation
Sunrise Reputation was founded with one goal in mind: helping businesses and individuals clean up and maintain a positive online reputation. Sunrise Reputation is an experienced reputation management company that specializes in public relations, marketing, media management, press releases, search engine optimization (SEO) and link building. For more information about Sunrise Reputation or how the company can help you with a reputation problem contact them by phone at 559-871-1613, email brandonchopkins@gmail.com, or online at SunriseReputation.com.