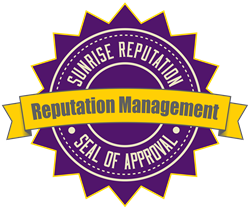 (PRWEB) September 03, 2014
Sunrise Reputation has announced that it has introduced a number of new reputation management service offerings that are created with specific professions in mind. Among these many offerings are reputation management services that are tailored to the unique needs of individuals working in the position of a tax collector, as the firm has recognized the need to offer such highly specialized services in order to achieve the best possible outcome for its clients.
Through the release of these new and specialized services, it is the belief of the reputation management firm that tax collectors will be able to better address any reputation management issues they may be facing. According to the firm, tax collectors face a unique set of circumstances relating to their reputations that makes it especially important for corrective action to be sought.
Elected officials often find that their reputations are attacked without any factual basis, yet these attacks are just as damaging as if they were accurate. Through the use of Sunrise Reputation's services, tax collectors can take a measure of defense against these unfair practices.
"We are very pleased to introduce these new reputation management services, as we believe they will be very effective for a group of people who often face reputation issues," said Brandon Hopkins of Sunrise Reputation. "Tax collectors and other elected officials often find themselves in precarious situations given their position and it is important that they take corrective action as quickly as possible."
Hopkins went on to note the potential impact that allowing negative or inaccurate information to linger on the Internet can have on an individual, explaining that this sort of information can have a very real effect on an individual's livelihood.
"It is very unfortunate that anyone should have to deal with inaccurate or misleading information unfairly influencing the public's opinion, but it does happen quite often," said Hopkins. "Our new services are designed in such a way as to prevent any further damage from being done through the restoration of our clients' reputations. This is the goal of our new service offerings, including those specially designed for tax collectors."
Sunrise Reputation
Sunrise Reputation was founded with one goal in mind: helping businesses and individuals clean up and maintain a positive online reputation. Sunrise Reputation is an experienced reputation management company that specializes in public relations, marketing, media management, press releases, search engine optimization (SEO) and link building. For more information about Sunrise Reputation or how the company can help you with a reputation problem, contact them by phone at 559-871-1613, email brandonchopkins(at)gmail(dot)com, or online at SunriseReputation.com.