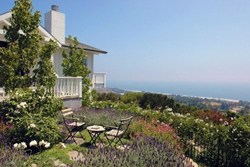 There is no other logical analysis but to believe that Purdue is protecting dangerous doctors to enhance profits, at the cost of tens of thousands of lives. We must demand an end to this practice.
Malibu, CA (PRWEB) August 14, 2013
Since the drug OxyContin was first introduced in 1996, Purdue Pharma has brought in more than $27 billion dollars from its sale, reports the Los Angeles Times. Those are phenomenal profits. Though Purdue has promoted the idea that the nation's epidemic of prescription drug deaths, now in the tens of thousands and surpassing even motor vehicle accidents as a cause of death, was fueled by pharmacy robberies and teens raiding home medicine cabinets, reckless doctors may also be to blame. According to the Times report, it has now come to light that the company has itself identified approximately 1,800 doctors "who may have recklessly prescribed" OxyContin, but has not given that list of doctors to authorities for investigation.
Again according to the Times, Purdue has given authorities only 82 of the names on its list, even though the company itself deems 324 doctors so dangerous that it went to the FDA requesting that the original formula for OxyContin not be made available to companies that make generics. The FDA agreed it was too dangerous to put into generic formula.
"It is outrageous," said Richard Taite, coauthor of the bestselling book, Ending Addiction for Good, "that Purdue can argue that it is too dangerous to allow a generic formulation of the drug to exist, while at the same time not releasing the names of these possibly reckless doctors. They are having their cake and eating it too, using the danger argument to protect their profits in the generic case, but also not releasing their allegedly overprescribing doctor list to authorities for investigation."
Taite, who frequently works with prescription medication addicts at a Malibu drug detox treatment facility, said "Purdue is now in a Catch 22. If they deliver this list to authorities, they open themselves up to liability in future wrongful death suits. If they do not, they look as if they are protecting doctors who may be ineffectual to preserve profits. If Purdue has identified doctors it believes may be inappropriately prescribing its medications, in the name of public safety, they should divulge this list to authorities."
About Sunset Malibu:
Sunset Malibu Drug Rehab offers top-notch painkiller addiction treatment in a private setting with a multitude of treatment options focusing on helping people overcome their addictions and transforming their lives. For information about Sunset Malibu's effective treatments and intervention services, please call 1-800-332-9202, 24 hours a day.