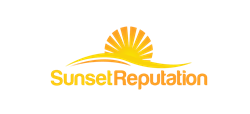 (PRWEB) June 05, 2014
Sunset Reputation has long made it a policy of theirs to offer reputation management services that are clearly individualized based on the needs of the particular client. While the company has long focused on offering highly specialized services, residents of Atlanta are now able to benefit from reputation management services that are able to be customized to an even greater degree than ever before. The reputation management company recently announced the introduction of several new services that make it possible to accomplish this, and Atlanta is one of the many cities in which these new services have been put in place.
Throughout the course of their many years in the reputation management industry, Sunset Reputation has frequently championed the importance of offering highly specialized services. The company has made it very clear that they believe that highly specialized campaigns have a much greater chance of success for their clients. These most recent service additions clearly reflect this philosophy.
"We have always believed that it is very important to design a reputation management campaign based on the specific client in question," said Brandon Hopkins of Sunset Reputation. "We have been doing this for many years, and we have always found that highly specialized campaigns are simply more effective in terms of the results that are ultimately achieved for the client."
The services now offered by Sunset Reputation in the Atlanta area allow clients to greatly benefit from this enhanced specialization. There are a growing number of individuals in the Atlanta area who are now experiencing a great deal of difficulty in finding or maintaining employment due to the presence of negative online information. Those who are able to find employment must often do so at a salary that is not commensurate to their education and experience. These are the issues that Sunset Reputation can correct through the use of their highly specialized reputation management campaigns.
Of course, individuals are not the only ones affected by the presence of inaccurate or misleading information accessible via the Internet. Businesses are particularly susceptible, and their profitability is often adversely impacted by a poor online reputation. Corrective action is often necessary, and the company strongly advises their clients to take action as soon as possible.
Sunset Reputation
Sunset Reputation was founded with one goal in mind: helping businesses and individuals clean up and maintain a positive online reputation. Sunset Reputation is an experienced reputation management company that specializes in public relations, marketing, media management, press releases, search engine optimization (SEO) and link building. For more information about Sunset Reputation or how the company can help you with a reputation problem contact them by phone at 559-871-1613, email brandonchopkins(at)gmail(dot)com, or online at SunsetReputation.com.