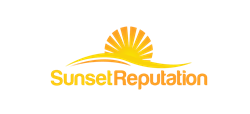 (PRWEB) July 29, 2014
Sunset Reputation, a well-respected and highly sought-after reputation management firm, has announced several upgrades to the services they currently offer in the Cincinnati area. Among the many upgraded services include greater expediency with regard to the implementation of a reputation management campaign from start to finish, which has caused some disbelief from many in the industry given the fact that Sunset Reputation is already known to offer what most consider the fastest services available nationwide.
The company has also added services that more accurately determine the individual needs of each client with regard to the type of campaign that is necessary, allowing Sunset Reputation to customize their services to an even greater degree than ever before. The impetus for these upgrades stems from the company's understanding of the seriousness of online reputation issues, along with the rising demand for the company's services throughout the Cincinnati area.
"We are very excited that we are now able to offer these upgraded services to our clients in Cincinnati," said Brandon Hopkins of Sunset Reputation. "It is our belief that these upgrades will allow us to continue to deliver exceptional results through our reputation management campaigns, and that we will be able to deliver these results in a manner that is quick and efficient."
Hopkins explained the many ways in which an individual or a business could be impacted by the presence of negative information on the Internet, noting that a large percentage of the population relies solely on the information they find on the Internet with no regard for the accuracy or veracity of the information they find. When this information is inaccurate, misleading or outdated, it can have a profound effect that wreaks havoc in a variety of ways.
"Businesses can see their profits decrease significantly, which can then in turn cause investors to question the viability of the company," said Hopkins. "Individuals may have trouble finding or maintaining employment, as many human resource professionals rely on Internet searches to conduct informal background checks. The financial impact can be devastating."
Sunset Reputation recommends immediate corrective action, and their new service upgrades in the Cincinnati area should indeed allow them to generate a quick and positive outcome for their clients.
Sunset Reputation
Sunset Reputation was founded with one goal in mind: helping businesses and individuals clean up and maintain a positive online reputation. Sunset Reputation is an experienced reputation management company that specializes in public relations, marketing, media management, press releases, search engine optimization (SEO) and link building. For more information about Sunset Reputation or how the company can help you with a reputation problem contact them by phone at 559-871-1613, email brandonchopkins@gmail.com, or online at SunsetReputation.com.