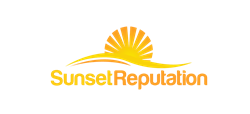 (PRWEB) September 16, 2014
Sunset Reputation, a highly respected online reputation management firm, has announced that it has developed and is now introducing a number of new service offerings, including services that have been specifically designed for community banks. The firm has long espoused the importance of tailoring the services it offers based on the needs of its clients, and the introduction of these new services seems to clearly reflect this philosophy.
According to the online reputation management firm, community banks can suffer some very serious consequences if a negative online reputation is allowed to linger. The main advantage of these banks as it relates to customers is the ability to make lending decisions with the needs of the local community in mind, but that same local community will be hesitant to utilize that bank if there are issues surrounding its reputation. In cases such as these, it is exceptionally important to take corrective action as quickly as possible.
"It gives us a great deal of pleasure to introduce these new service offerings for community banks," said Brandon Hopkins of Sunset Reputation. "We firmly believe in the value of designing online reputation management services that are based on the specific issues that a particular individual, business or organization may face. With these new services, it is our contention that we can do a great deal of good for community banks that are dealing with online reputation issues."
Sunset Reputation has been at the forefront of the industry for many years now, and it is well known for its innovative techniques in the development and testing of new online reputation management strategies. While the firm has a longstanding history of achieving outstanding results for its clients, the firm has never shown any complacency with regard to its service offerings.
"We feel that it is very important to constantly update the methods that we use so that we are best able to generate positive outcomes for our clients," said Hopkins. "Online reputation issues are very serious, and we want to do everything in our power to ensure that our clients get the results they deserve."
Sunset Reputation
Sunset Reputation was founded with one goal in mind: helping businesses and individuals clean up and maintain a positive online reputation. Sunset Reputation is an experienced reputation management company that specializes in public relations, marketing, media management, press releases, search engine optimization (SEO) and link building. For more information about Sunset Reputation or how the company can help you with a reputation problem contact them by phone at 559-871-1613, email brandonchopkins@gmail.com, or online at SunsetReputation.com.