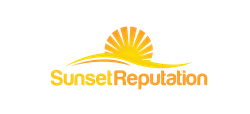 (PRWEB) August 30, 2014
Sunset Reputation has announced that they are now offering specialized services that are designed for correction officers who are in need of assistance in the form of reputation management. It is becoming increasingly common for correction officers to suffer from reputation issues that arise as a result of inaccurate and misleading information that is released with intent that is frequently malicious. The nature of the position places correction officers in a very difficult situation, as the inmates that these officers supervise will often seek to damage the reputations of those who supervise them in any way possible. False accusations are frequently made, and many inmates solicit friends and family to post false information about the correction officer online.
Correction officers should not have to deal with such issues, as the nature of their occupation presents enough danger as it is. The presence of a negative online reputation can present many issues for the targeted correction officer due to the fact that any accusation – regardless of its validity – will haunt the officer for the remainder of their career. It is possible that officers who face circumstances such as these may be passed over for promotions or may be assigned to less desirable units.
"We are very pleased to announce the availability of this new service for correction officers," said Brandon Hopkins of Sunset Reputation. "These officers are often the target of false accusations that cause serious damage to their reputation even long after the charges have been found to be false. The new service that we are offering is able to protect correction officers from having to deal with the circumstances that frequently arise as a result of any false or misleading information being released."
Sunset Reputation has many years of experience and is highly respected throughout the reputation management industry. The company has achieved consistently positive outcomes for their clients, and they have worked with a number of correction officers in the past. The new service that has been created specifically for correction officers should greatly benefit individuals in these positions that are dealing with the unfortunate impact that is generated by a poor online reputation.
Sunset Reputation
Sunset Reputation was founded with one goal in mind: helping businesses and individuals clean up and maintain a positive online reputation. Sunset Reputation is an experienced reputation management company that specializes in public relations, marketing, media management, press releases, search engine optimization (SEO) and link building. For more information about Sunset Reputation or how the company can help you with a reputation problem contact them by phone at 559-871-1613, email brandonchopkins(at)gmail(dot)com, or online at SunsetReputation.com.