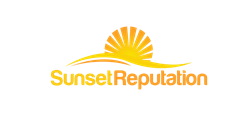 Fort Worth, Texas (PRWEB) May 07, 2014
Sunset Reputation, a renowned reputation management firm, has announced that they have expanded their service area to include all of the Fort Worth area. In making the announcement, the company cited an increased demand for reputation management services in the Fort Worth area as the impetus for the service expansion.
The company has been in the reputation management industry for many years, and in that time they have become established as one of the most sought-after firms in the nation. The company is notoriously thorough in every action they take, yet they somehow manage to maintain a reputation for offering incredibly fast turnaround times when it comes to reputation management campaigns.
"We are very proud that we are able to announce our expansion to the Fort Worth area," said Brandon Hopkins of Sunset Reputation. "We have recognized that there is a great need for our services in this area, and we are very much looking forward to working with and helping our new clients here."
The demand for reputation management services has continued to skyrocket across the country, something that the company attributes to an increased reliance on the Internet as an accurate and reliable source of information. While the Internet is indeed a great source of information, it should hardly be considered accurate or reliable. It is frequently the case that the information on the Internet is patently false, with far too many sources being completely unverifiable.
"There are certainly those who are aware that you cannot believe everything that you read on the Internet, yet there are also a great deal of people who put significant stock into the information they find online," said Hopkins. "If a business or individual has negative information posted to the Internet, there is going to be a significant portion of the population that believes it is true."
This is quite problematic for both individuals and for businesses. The financial impact is great in both cases, as individuals may have trouble finding or maintaining employment, while businesses may face issues relating to profitability and viability. Hopkins, however, says that there is a solution.
"We have been able to achieve excellent results for our clients," said Hopkins. "Any person or business suffering from a negative online reputation in the Fort Worth area can be helped through our services."
Sunset Reputation
Sunset Reputation was founded with one goal in mind: helping businesses and individuals clean up and maintain a positive online reputation. Sunset Reputation is an experienced reputation management company that specializes in public relations, marketing, media management, press releases, search engine optimization (SEO) and link building. For more information about Sunset Reputation or how the company can help you with a reputation problem contact them by phone at 559-871-1613, email brandonchopkins(at)gmail(dot)com, or online at SunsetReputation.com.