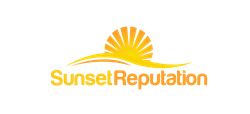 Kansas City, Missouri (PRWEB) May 28, 2014
Sunset Reputation, one of the most trusted providers of reputation management services in all of the industry, has announced that they are now bringing dedicated reputation management services to residents of the Kansas City area. The services are designed for individuals and businesses that may be suffering from the presence of inaccurate, misleading or outdated information freely available on the Internet. Sunset Reputation has a very long history of effectively managing these negative reputations through the use of a variety of innovative techniques and services.
"We are very pleased that we are now able to bring these services to the people and businesses of Kansas City and the surrounding areas," said Brandon Hopkins of Sunset Reputation. "The services that we offer are able to effectively neutralize the presence of any negative information that may be causing harm to an individual or business, and we are very grateful that we have been able to help many of our clients in this regard."
Hopkins noted that there are a number of issues with the information that can be posted to the Internet, though the most concerning issue likely relates to verification. Many people wrongly assume that online information is checked for accuracy before it is posted, but this is simply not the case. This fact has enabled those with an agenda to make claims about individuals or businesses with total impunity and with no regard for any of the facts.
"Unfortunately, it is very easy to make damaging and harmful information readily accessible to an incredibly wide audience of people in a matter of seconds," said Hopkins. "These actions result in many difficulties, and there is a great deal of suffering that many of our clients must endure. We provide the services that we do in order to prevent any further damage or harm to our clients as a result of this false information."
The dedicated reputation management services offered by Sunset Reputation not only prevent any further damage to their clients, but they also help to promote the many positive aspects of the client. The promotional aspect of these services enables clients to transform their negative reputation into a very positive one.
Sunset Reputation
Sunset Reputation was founded with one goal in mind: helping businesses and individuals clean up and maintain a positive online reputation. Sunset Reputation is an experienced reputation management company that specializes in public relations, marketing, media management, press releases, search engine optimization (SEO) and link building. For more information about Sunset Reputation or how the company can help you with a reputation problem contact them by phone at 559-871-1613, email brandonchopkins(at)gmail(dot)com, or online at SunsetReputation.com.