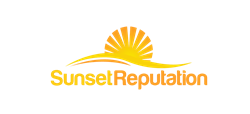 (PRWEB) July 26, 2014
Sunset Reputation has announced that Lexington will be a part of the company's most recent reputation management service expansion. According to the company, there has been a significant increase in the demand for the services offered by Sunset Reputation in the Lexington area. This is in concert with the rising demand that the company is experiencing nationwide, a fact that the company attributes to several factors.
The company is quick to note that as Internet usage continues to soar, so too will the need for reputation management services also rise. It seems that nearly every aspect of a person's life is somehow intertwined with the Internet, and a negative online presence can be exceptionally damaging. This is true for businesses as well, as customers heavily rely on the information that they find about a business online. Any negativity can result in a decreased profitability.
"There are a number of aspects of our lives that the Internet has truly enriched, but our increased reliance on it for information can sometimes be quite troublesome," said Brandon Hopkins of Sunset Reputation. "It is not as if every piece of information that is put online is thoroughly checked for accuracy, yet people still look at it in this way. The result is that many people and businesses face challenges caused by the presence of inaccurate and misleading information."
Through the use of their painstakingly developed and tested reputation management services, Sunset Reputation has been able to generate impressive results for their clients. The company makes use of a number of different strategies that help to restore positivity to the reputations of the clients they serve.
Clients that have employed the services of Sunset Reputation have benefited significantly. Many individual clients report that they were again able to find meaningful employment that paid them according to their education and experience. Businesses frequently see a return of their profitability and are no longer concerned with how their online reputation will impact their long-term viability.
"We are very pleased that we have been able to consistently achieve very positive results for our clients," said Hopkins. "We are looking forward to helping many new clients in the Lexington area as well."
Sunset Reputation
Sunset Reputation was founded with one goal in mind: helping businesses and individuals clean up and maintain a positive online reputation. Sunset Reputation is an experienced reputation management company that specializes in public relations, marketing, media management, press releases, search engine optimization (SEO) and link building. For more information about Sunset Reputation or how the company can help you with a reputation problem contact them by phone at 559-871-1613, email brandonchopkins(at)gmail(dot)com, or online at SunsetReputation.com.