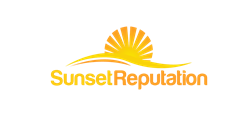 (PRWEB) August 31, 2014
Professions that involve finance often face a number of difficult circumstances that are considered a simple part of the occupation. There are relatively frequent accusations of financial impropriety or the unfair treatment of individual clients in these professions. Of these professions, it seems that real estate loan officers deal with a great deal of unfortunate circumstances relating to the simple nature of their position. Any time a real estate loan is denied, emotions become heavily involved on the part of the applicant, and many individuals will make false accusations of inappropriate behavior as a result. Due to these circumstances, Sunset Reputation has announced that they will now be offering reputation management services that are specifically designed for individuals working in this position.
The services, which are available from the company immediately, are founded on a number of strategies that Sunset Reputation has used in the past in order to achieve positive results for their clients working as real estate loan officers. In addition to these strategies, the company has also researched and developed a number of new strategies that specifically cater to the needs of a real estate loan officer in the process of a reputation management campaign.
"We are very excited to introduce these new reputation management services for real estate loan officers," said Brandon Hopkins of Sunset Reputation. "We believe that it is very unfortunate that these individuals are being unfairly targeted, and it is very important that corrective action is taken as quickly as possible."
Sunset Reputation boasts a great deal of experience and successful outcomes for their clients. Considered a leader in the reputation management industry, the company has seen just how significant an impact a negative online reputation can have on an individual or business. Whether or not an accusation of impropriety is accurate or not, the impact on the accused is the same and difficult circumstances result. Because professionals working as real estate loan officers frequently rely on their reputations in a number of ways, the company consistently urges impacted individuals to take swift corrective action.
"The impact of a negative online presence is significant," said Hopkins. "There are a number of methods that we can use to reduce that impact in a manner that is effective and expedient."
Sunset Reputation
Sunset Reputation was founded with one goal in mind: helping businesses and individuals clean up and maintain a positive online reputation. Sunset Reputation is an experienced reputation management company that specializes in public relations, marketing, media management, press releases, search engine optimization (SEO) and link building. For more information about Sunset Reputation or how the company can help you with a reputation problem contact them by phone at 559-871-1613, email brandonchopkins(at)gmail(dot)com, or online at SunsetReputation.com.