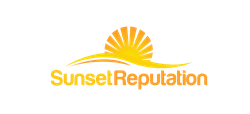 Milwaukee, Wisconsin (PRWEB) May 17, 2014
Sunset Reputation has announced that they are bringing new reputation management services to the Milwaukee area, effective immediately. The services will complement the firm's existing services in the area, providing Milwaukee residents with a very broad range of reputation management services to choose from. The firm's services are already highly regarded in the Milwaukee area, and the addition of these new services should only serve to further cement their sterling reputation among clients.
The reputation management firm has often espoused the importance of continually adapting their strategies to meet the needs of a changing world. Sunset Reputation has spent a great deal of their energy in researching and developing new and improved strategies for use in reputation management campaigns. These most recent additions are the result of this research and development, and the company believes that clients will be able to benefit in a significant way due to these additions.
"We put such a great emphasis on the constant development of new and improved reputation management strategies because we have such a clear understanding of the potential impact that a poor online reputation can have on our clients," said Brandon Hopkins of Sunset Reputation. "Clients who come to us have often suffered greatly because of the inaccurate and unfair information that has been posted to the Internet. In combating this information, it is vital that we employ strategies that we know to be successful in a quick and efficient manner."
Sunset Reputation often suggests that their clients take swift corrective action when they discover the presence of their negative online reputations. The longer the information is able to be accessed, the more likely it is that the information is able to inflict damage on the client. The company noted, however, that they have been able to achieve favorable results for their clients in cases where the information has been posted online for an extended period of time.
"It is always best to take corrective action sooner rather than later," said Hopkins. "We have seen the impact that this information can have, and the sooner it is taken care of, the less likely it is that the information can cause any harm to the client."
Sunset Reputation
Sunset Reputation was founded with one goal in mind: helping businesses and individuals clean up and maintain a positive online reputation. Sunset Reputation is an experienced reputation management company that specializes in public relations, marketing, media management, press releases, search engine optimization (SEO) and link building. For more information about Sunset Reputation or how the company can help you with a reputation problem contact them by phone at 559-871-1613, email brandonchopkins@gmail.com, or online at SunsetReputation.com.