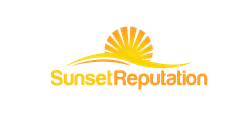 (PRWEB) September 23, 2014
Sunset Reputation has announced that it has developed a new online reputation management service that specifically addresses the issue of mugshots posted on the Internet. There are numerous sites that take advantage of the fact that many police agencies post every booking photo online, thereby making it possible for mugshot sites to collect and store these photographs so that they are among the most prominent images displayed following a search engine query.
Individuals who have their photos posted in this manner face some very severe consequences relating to their online reputations, as the presence of a mugshot photo immediately leads many to believe that whatever charges resulted in an arrest were true and accurate. This is simply not often the case, as there are many instances in which charges are ultimately dropped or reduced based on the factual version of the events, but these mugshot sites do not make this information available. The presence of these photos can therefore cause individuals a great deal of harm regardless of how their case was adjudicated.
It is with these facts in mind that Sunset Reputation has created a new set of online reputation management services specifically designed to assist individuals who have had their mugshot posted online and are experiencing reputation issues as a result.
"Unfortunately, an arrest photo can follow someone around for quite some time, even if charges were never filed or if the charges were eventually dropped," said Brandon Hopkins of Sunset Reputation. "Our new services address the issues surrounding these photos and the sites that they are posted on in order to restore the good reputations of our clients."
According to Hopkins, the new services have been thoroughly tested to ensure efficacy, as this is the company's policy when it releases new online reputation management services. The goal of any online reputation management campaign by Sunset Reputation is to quickly and efficiently address any false, misleading or inaccurate information and generate a positive outcome for the client in question.
"Our services are designed to deliver results," said Hopkins. "We look forward to working with new clients who are in need of our services due to the presence of mugshot photos on the Internet."
Sunset Reputation
Sunset Reputation was founded with one goal in mind: helping businesses and individuals clean up and maintain a positive online reputation. Sunset Reputation is an experienced reputation management company that specializes in public relations, marketing, media management, press releases, search engine optimization (SEO) and link building. For more information about Sunset Reputation or how the company can help you with a reputation problem contact them by phone at 559-871-1613, email brandonchopkins@gmail.com, or online at SunsetReputation.com.