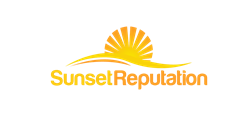 Nashville, Tennessee (PRWEB) May 12, 2014
Reputation management firm Sunset Reputation has announced that they are bringing their services to Nashville. The company, serving both individuals and businesses in need of an improved online reputation, is offering their services immediately to the citizens of Nashville and the surrounding area.
"We are very pleased that we are able to expand our service area to include Nashville," said Brandon Hopkins of Sunset Reputation. "We understand the importance of maintaining a positive online reputation, and we know that there are many people and businesses that are dealing with the consequences that result from allowing a negative reputation to remain. We are looking forward to helping any clients that may be in need of our services."
Hopkins went on to detail what these individuals and businesses may be dealing with if their online reputation contains any inaccurate or misleading information. Businesses may see their bottom line impacted in a very negative way, and allowing a company's profitability to unnecessarily suffer in such a way is certainly not good for business, nor it is good for that company's prospects of long-term success. Individuals searching for employment may see that they are constantly being passed over for jobs that they are more than qualified for, resulting in a decreased earning potential and significantly more stress.
"While dealing with a negative online reputation is extremely difficult, it does not have to be a permanent situation," said Hopkins. "Through our reputation management services, we are able to positively impact our clients' online reputation so that they will no longer have to deal with factual inaccuracies having a negative impact."
The company does indeed have a long track record of successful results for their clients. Having been in the reputation management industry for many years, Sunset Reputation has dealt with a wide variety of circumstances with impressive results.
"Ultimately, we are in the business of helping people restore their good name," said Hopkins. "The Internet is a great resource, but so much of the information out there is unverifiable and largely inaccurate. When that information impacts our clients in a negative way, it makes us very proud that we are able to arrive at a helpful solution for our clients."
Sunset Reputation
Sunset Reputation was founded with one goal in mind: helping businesses and individuals clean up and maintain a positive online reputation. Sunset Reputation is an experienced reputation management company that specializes in public relations, marketing, media management, press releases, search engine optimization (SEO) and link building. For more information about Sunset Reputation or how the company can help you with a reputation problem contact them by phone at 559-871-1613, email brandonchopkins(at)gmail(dot)com, or online at SunsetReputation.com.