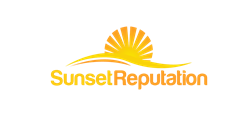 (PRWEB) May 06, 2014
Sunset Reputation has announced new white label reputation management services that are based on performance and results. The performance-centric services offered by Sunset Reputation make the management of any and all aspects of a reputation management campaign simple, efficient and effective. With years of industry experience, Sunset Reputation offers white label services that are based on a close familiarity with the various processes frequently involved in a reputation management campaign.
These new services are very much reflective of the company's mission and goals. Sunset Reputation places significant value in achieving the results that their clients desire. Given this results-oriented approach, the company has been able to achieve overwhelmingly positive outcomes for their clients. This is mainly due to the fact that Sunset Reputation devotes a great deal of their time and effort to ensuring that their services are consistently effective.
"We put a great deal of effort into the reputation management services that we offer," said Brandon Hopkins of Sunset Reputation. "These new white label reputation management services are done with performance in the forefront of our minds, as there is nothing more important than achieving positive results for our clients."
Hopkins noted that there are a number of different types of clients that might utilize the services offered by Sunset Reputation. It is frequently the case that other reputation management firms are in need of the services that Sunset Reputation provides, and there are many cases in which entire reputation management campaigns are contracted out. In other instances, the company is tasked with providing link-building or other specific services for other reputation management firms.
Regardless of the services provided to other firms or private clients, the company has made complete discretion a part of their services, offering to sign a non-disclosure agreement when necessary. The services that are offered to other firms may be presented as their own, enabling these other firms to give their clients whatever details they deem necessary.
"There are a lot of reasons for other firms to use our services, but the most obvious reason is that our services are effective," said Hopkins. "Because we spend so much time researching and testing, we are able to operate in a way that is performance-centric."
Sunset Reputation
Sunset Reputation was founded with one goal in mind: helping businesses and individuals clean up and maintain a positive online reputation. Sunset Reputation is an experienced reputation management company that specializes in public relations, marketing, media management, press releases, search engine optimization (SEO) and link building. For more information about Sunset Reputation or how the company can help you with a reputation problem contact them by phone at 559-871-1613, email brandonchopkins(at)gmail(dot)com, or online at SunsetReputation.com.