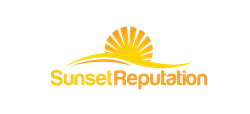 (PRWEB) August 28, 2014
There are many professions that rely on a strong reputation and referrals from former clients. During a time in which more and more consumers are seeking information on an individual's professional reputation from the Internet, it is becoming increasingly important that a positive online presence is maintained. This is especially true for individuals who are working in the fitness industry, and personal trainers should take great care in maintaining a professional reputation online. Unfortunately, it is not uncommon for a personal trainer to be victimized by a poor online presence as a result of inaccurate and misleading information being posted to the Internet. It is for this reason that Sunset Reputation has introduced a new reputation management service that is specifically designed for personal trainers.
There are many reasons why a personal trainer's reputation may be harmed by misinformation supplied by former clients, and the damage caused by this misinformation can be significant. Since personal trainers often rely on individual clients to be successful in their field, it is important that any negative information be corrected as quickly and as efficiently as possible. The new service offered by Sunset Reputation seeks to accomplish this through the use of a number of different strategies that the company has found to be exceptionally effective.
"We have worked with a number of personal trainers in the past and have seen the impact that their negative online presence had on them," said Brandon Hopkins of Sunset Reputation. "We saw that there was a pattern of strategies that worked best in reputation management campaigns for these individuals and, after thorough research and development, we believe we have a service that will be especially effective for any personal trainer."
The reputation management service is available immediately through Sunset Reputation, and the company has long believed that it is very important for prospective clients to take corrective action as soon as possible. In the case of personal trainers, for example, the impact of a negative online presence will only become more severe as time passes if that presence is allowed to linger. Through the use of the service offered by Sunset Reputation, this issue can be corrected quickly and easily.
Sunset Reputation
Sunset Reputation was founded with one goal in mind: helping businesses and individuals clean up and maintain a positive online reputation. Sunset Reputation is an experienced reputation management company that specializes in public relations, marketing, media management, press releases, search engine optimization (SEO) and link building. For more information about Sunset Reputation or how the company can help you with a reputation problem contact them by phone at 559-871-1613, email brandonchopkins(at)gmail(dot)com, or online at SunsetReputation.com.