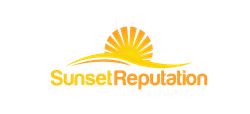 (PRWEB) April 28, 2014
Sunset Reputation, a company known throughout the reputation management industry for their consistently innovative techniques, has announced the availability of new services in Philadelphia. The new services are designed for individuals in management and executive positions, as these roles seem to be prone to reputation management issues.
Executives and managers must frequently make difficult decisions that do not always please everyone with whom they work. All it takes for an online reputation to be ruined is for one angry employee to post inaccurate or misleading information about an executive or a manager to the Internet, potentially causing a number of devastating results. Since companies are often protective of their own reputation, they may seek to disassociate themselves from the manager or executive. This is a circumstance that Sunset Reputation is seeking to help executives and managers avoid through their new service offerings.
"The impact that an online reputation can have is incredibly far-reaching," said Brandon Hopkins of Sunset Reputation. "We have seen many companies relieve executives and managers of their duties because of the presence of a poor online reputation, with no regard to whether the information was accurate or not. The fact that the information was there hurt the company, so the company eliminated the information by eliminating the executive."
Instances such as these are becoming increasingly common, especially since businesses are keenly aware of the impact an online reputation can have on a company's profitability. While it is clear that inaccurate or misleading information having such a severe impact is patently unfair, there are steps that can be taken by executives and managers who find themselves in such a bind.
"The new services that we are offering in Philadelphia are tailored to the specific needs of executives and managers," said Hopkins. "There are a number of methods that we use in our campaigns that tend to work best for people who are in these positions. We have seen tremendous results through the use of these services in other areas, and we are very excited that we are now able to bring them to Philadelphia."
Sunset Reputation
Sunset Reputation was founded with one goal in mind: helping businesses and individuals clean up and maintain a positive online reputation. Sunset Reputation is an experienced reputation management company that specializes in public relations, marketing, media management, press releases, search engine optimization (SEO) and link building. For more information about Sunset Reputation or how the company can help you with a reputation problem contact them by phone at 559-871-1613, email brandonchopkins(at)gmail(dot)com, or online at SunsetReputation.com.