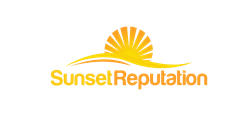 Plano, Texas (PRWEB) August 23, 2014
Sunset Reputation has announced that they have made a number of changes to their infrastructure with the goal of improving many of the reputation management services that are currently available in the Plano area. Among the many changes made by the reputation management company include increased server capacity, streamlined research services and additional personnel.
These infrastructure changes were made for one simple reason. According to the company, the changes will greatly improve the quality of services that they are able to offer, and given the potential effects of online reputation issues on individuals and businesses, the company takes their service offerings very seriously. According to the company, the financial impact that many of their clients had to endure before turning to Sunset Reputation was so significant that it disrupted nearly every aspect of their lives, so the company does not take any chances in the manner in which they serve their clients.
Through the use of the added servers, Sunset Reputation believes that a number of their processes will benefit, though the most notable improvement relates to the speed with which they will be able to serve their clients. There are additional benefits as well, as greater server capacity results in an increased ability to conduct testing and research, two aspects of the business that are highly valued by Sunset Reputation.
Added personnel will allow the company to serve more clients in the Plano area without having to sacrifice the personal touch that they so highly value. It also will allow them to conduct research that is even more thorough than ever before, which will ultimately result in more innovations in the future.
Finally, the streamlined research services will allow Sunset Reputation to put a reputation management plan in place with greater speed and efficiency, and clients will benefit from the company's ability to quickly address their reputation management issues.
"We are very proud of our infrastructure changes, as each change will let us continue to offer our clients only the highest quality services," said Brandon Hopkins of Sunset Reputation. "There is nothing more important to us than delivering outstanding results for our clients, and these changes will certainly help us in doing so."
Sunset Reputation
Sunset Reputation was founded with one goal in mind: helping businesses and individuals clean up and maintain a positive online reputation. Sunset Reputation is an experienced reputation management company that specializes in public relations, marketing, media management, press releases, search engine optimization (SEO) and link building. For more information about Sunset Reputation or how the company can help you with a reputation problem contact them by phone at 559-871-1613, email brandonchopkins(at)gmail(dot)com, or online at SunsetReputation.com.