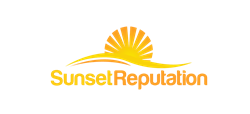 (PRWEB) September 02, 2014
Sunset Reputation has announced the introduction of online reputation management services that are specifically tailored to the needs of a publicist. The company, which has a longstanding history of restoring the positive reputations of individuals and businesses across a wide variety of industries, noted the particular importance of a sterling reputation for a person working in the position of publicist. It is due this notion that the company has created an individualized set of services that are intended to restore the positive reputation of a publicist.
"Anyone who is in a position where they are responsible for managing the public persona of another individual must maintain a positive reputation at all times, which can be difficult in a time when the Internet is so often rife with inaccurate information," said Brandon Hopkins of Sunset Reputation. "We believe that our new services can be especially helpful for publicists who are confronted with any kind of reputation issue."
Hopkins went on to note the serious damage that can be inflicted upon a publicist if any negative information is allowed to linger online, as prospective clients of a publicist will be hesitant to allow someone with a poor online presence to handle their publicity. In circumstances in which an individual's livelihood may well be at stake, the importance of corrective action is clearly underscored.
"We have worked very diligently in creating these specific online reputation management services so that they are able to generate the best possible outcome for any publicist that is dealing with such unfortunate circumstances," said Hopkins. "We understand that it is important to provide services that result in an expedient correction to an online reputation so that the available information is both accurate and positive."
Taking corrective action is an important step for any publicist who has had to confront the negativity associated with a poor online reputation. There is great value in protecting a reputation, as it is very likely that the negative impact of a poor online reputation can quickly extend to the success of an individual's business and their ability to secure clients in the future.
Sunset Reputation
Sunset Reputation was founded with one goal in mind: helping businesses and individuals clean up and maintain a positive online reputation. Sunset Reputation is an experienced reputation management company that specializes in public relations, marketing, media management, press releases, search engine optimization (SEO) and link building. For more information about Sunset Reputation or how the company can help you with a reputation problem contact them by phone at 559-871-1613, email brandonchopkins(at)gmail(dot)com, or online at SunsetReputation.com.