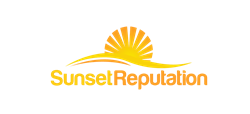 San Jose, California (PRWEB) May 04, 2014
Sunset Reputation has announced that they will be upgrading the reputation management services they currently offer in the San Jose area. The upgrades are designed to better serve their existing and future clients by streamlining the campaign process and expediting the achievement of positive results.
The company has long been held in high regard by both their clients and their competitors in the reputation management industry. Sunset Reputation has a long-standing history of success in achieving positive results for their clients, yet they are always looking for ways to upgrade the services that they offer.
"Effective reputation management requires a willingness to adapt," said Brandon Hopkins of Sunset Reputation. "The many factors that influence the manner in which an online reputation is seen by others are constantly changing, and in order for our services to be effective, we have to not only be aware of those changes, but we also have to stay one step ahead."
Reputation management has been a fast-growing industry as of late, mostly due to the increased use of the Internet as the primary source of information. The issue has become the ease with which inaccurate or misleading information is allowed to prominently remain despite the fact that it is unverifiable. While it may not be possible to prevent falsehoods from being posted online, Sunset Reputation is confident that they are able to eliminate the impact that these falsehoods and inaccuracies are able to have.
"We have a great deal of experience dealing with all sorts of reputation management issues," said Hopkins. "Through that experience, we have learned a tremendous amount about how to effectively manage a reputation, and how to develop new strategies that better serve the needs of our clients."
Hopkins delineated the amount of time he spends testing the methods to be used on reputation management campaigns, along with the time spent developing the upgraded services that are now available in San Jose, saying that the many hours are more than worth it when a client is able to see an exceptional result.
"Nothing is more gratifying than seeing how the efforts that we put into our campaigns translate into a successful outcome for the client," said Hopkins.
Sunset Reputation
Sunset Reputation was founded with one goal in mind: helping businesses and individuals clean up and maintain a positive online reputation. Sunset Reputation is an experienced reputation management company that specializes in public relations, marketing, media management, press releases, search engine optimization (SEO) and link building. For more information about Sunset Reputation or how the company can help you with a reputation problem contact them by phone at 559-871-1613, email brandonchopkins(at)gmail(dot)com, or online at SunsetReputation.com.