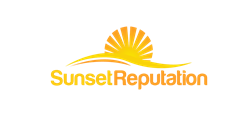 Seattle, Washington (PRWEB) May 13, 2014
Businesses in the Seattle area will now be able to benefit from the services offered by Sunset Reputation, as the reputation management company has announced that they are bringing new services to the city. The new offerings include services that are designed to help businesses that may be in need of an upgrade to their online reputation.
Allowing a poor online reputation to remain freely available can be disastrous for a business. Potential consumers and clients are increasingly relying on the information they find on the Internet before they decide whether or not to try the company's goods or services. The information that is found on the Internet is now serving as a first impression, and companies suffering from a negative online reputation can ill afford to lose out on consumers due to the presence of inaccurate or misleading information posted online.
"The reputation of a business is central to their success, but the Internet is making it a very precarious thing," said Brandon Hopkins of Sunset Reputation. "The information that is posted online is often unverifiable, so many businesses must contend with the presence of false and misleading information affecting their reputation."
Hopkins noted that this false and misleading information is often posted in conspicuous places by individuals that may have an ax to grind, including former employees looking for a measure of revenge. While the business may be able to recognize certain information as false and unverifiable, consumers are frequently unable to differentiate between the reliable information and the unreliable information.
"Regardless of the source, all of the information available about a company is going to help shape their reputation," said Hopkins. "When there is even a single piece of negative information out there, a company's profitability can be significantly impacted. It is important that corrective action is taken as quickly as possible."
The new services that are now available in Seattle through Sunset Reputation are designed with these types of instances in mind. The company has specific reputation management campaign strategies in place that have been proven to be particularly effective for businesses that are having issues with their online reputations. Through these new services, companies can reduce the negative impact on their business that is caused by a poor online presence.
Sunset Reputation
Sunset Reputation was founded with one goal in mind: helping businesses and individuals clean up and maintain a positive online reputation. Sunset Reputation is an experienced reputation management company that specializes in public relations, marketing, media management, press releases, search engine optimization (SEO) and link building. For more information about Sunset Reputation or how the company can help you with a reputation problem contact them by phone at 559-871-1613, email brandonchopkins(at)gmail(dot)com, or online at SunsetReputation.com.