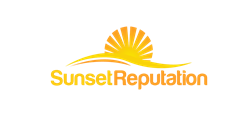 (PRWEB) September 09, 2014
Online reputation management firm Sunset Reputation has announced the introduction of specific service offerings that have been uniquely tailored to meet the needs of substitute teachers. The firm noted that substitute teachers heavily rely on their reputations and must ensure that the presence of inaccurate or misleading information does not have a negative effect on their ability to secure work in the future.
There is little doubt that the role of substitute teacher can often be a difficult one. Filling in for a different teacher each day results in exposure to many different students, many of which feel that the presence of a substitute is a license to be disruptive or otherwise disorderly. Any discipline that results from this sort of conduct often causes the student to make inaccurate claims about the substitute that must then be defended. Unfortunately, the substitute may often find that their reputation has been damaged to the point where corrective action is necessary, regardless of whether any claim is warranted or not.
"Substitutes rely on their reputations to secure future work, as many school systems allow teachers to request a specific sub to fill in on a day when they know they will be absent," said Brandon Hopkins of Sunset Reputation. "In many cases, substitutes are trying to network within a school district so that they can secure a full-time teaching position, in which case a poor reputation can be particularly damaging."
The new services offered by Sunset Reputation are designed with these factors in mind, as the online reputation management firm has worked with a number of substitute and full-time teachers in the past. Drawing on this experience, the firm created service offerings that address the many unique circumstances that individuals in these positions often face.
"When it comes to online reputation management, it is very important that the services are tailored to the specific needs of the individual," said Hopkins. "It is very important to us to deliver the best possible outcome for our clients, which is why we have spent so much time in research and development on these new service offerings for substitute teachers."
Sunset Reputation
Sunset Reputation was founded with one goal in mind: helping businesses and individuals clean up and maintain a positive online reputation. Sunset Reputation is an experienced reputation management company that specializes in public relations, marketing, media management, press releases, search engine optimization (SEO) and link building. For more information about Sunset Reputation or how the company can help you with a reputation problem contact them by phone at 559-871-1613, email brandonchopkins(at)gmail(dot)com, or online at SunsetReputation.com.