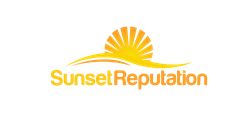 (PRWEB) August 27, 2014
Sunset Reputation has announced that they have designed and implemented a new reputation management service that is specifically designed for teachers. It is becoming increasingly common for teachers to require effective reputation management in order to restore their rightful reputations, as many students are very savvy when it comes to the Internet and are able to create websites that include false and misleading information that appears to be legitimate. Despite the fact that the information presented on these websites is factually inaccurate, the presence of this information has an impact on the teacher nonetheless. It is therefore important for teachers who are dealing with this negative online presence to take corrective action as soon as possible.
The reputation management company has been in the industry for many years and has worked with a great deal of teachers who have had to deal with circumstances such as this. Through the use of thorough research and development, Sunset Reputation has developed a unique set of strategies that they have found to be exceptionally effective in reputation management campaigns for teachers. These campaigns have been tested time and again to ensure their effectiveness, and the company is very confident that this new service offering will be extremely beneficial to clients who are in need of reputation management.
"We are very pleased to introduce this new service," said Brandon Hopkins of Sunset Reputation. "It has always been our goal to help people who are dealing with the unfortunate circumstances that accompany a poor online reputation. We strongly believe that our new service will be exceptionally effective in restoring the rightful reputation of our clients."
While the company is able to effectively deal with the presence of long-standing information on the Internet, they urge their clients to take action as quickly as possible so as to minimize the potential damage that is inflicted. Information that is allowed to linger is much more likely to have a greater impact on the reputation of the client, so quick corrective action is often advisable.
Sunset Reputation
Sunset Reputation was founded with one goal in mind: helping businesses and individuals clean up and maintain a positive online reputation. Sunset Reputation is an experienced reputation management company that specializes in public relations, marketing, media management, press releases, search engine optimization (SEO) and link building. For more information about Sunset Reputation or how the company can help you with a reputation problem contact them by phone at 559-871-1613, email brandonchopkins(at)gmail(dot)com, or online at SunsetReputation.com.