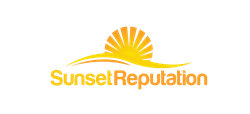 (PRWEB) August 19, 2014
Reputation management firm Sunset Reputation has announced the introduction of a number of new services to be made immediately available in the Toledo area. The new offerings include specialized services for businesses that are enduring the many issues that arise as a result of a poor online presence. Through the offer of these highly specialized services, the company believes that it can bring businesses exceptional results in a very short time period.
"These new services are designed specifically for businesses who are experiencing issues with regard to their online reputation, as we know just how difficult it can be for a business to have to endure any negativity relating to their reputation," said Brandon Hopkins of Sunset Reputation. "Since these services are highly specialized, we believe that they will be able to deliver results quickly and effectively."
Hopkins noted the many ways in which a business could be affected by a poor online reputation, specifically referencing the financial impact that could be caused. According to Hopkins, many potential customers conduct research about a business online, and the presence of any negative information will likely cause these potential customers to avoid that business. The obvious repercussions are decreases in profits and perhaps even questions relating to whether or not the business is viable in the long-term.
"It is very risky to allow any information that creates a negative perception of a company to remain online," said Hopkins. "The damage is significant, and we have found that in many cases the longer it is allowed to remain, the more problematic it becomes. We believe that it is very important to take immediate corrective action in order to achieve the best result possible."
The Toledo reputation management services address these issues for businesses, allowing them to take the corrective action that Sunset Reputation so strongly recommends. Not only has the company introduced a number of highly specialized services to the area, but they have also released a number of services that are geared toward individuals as well. It seems that individuals face similar consequences as businesses, as their ability to earn can be affected by their online presence. Sunset Reputation is able to address these issues through their new service offerings in Toledo.
Sunset Reputation
Sunset Reputation was founded with one goal in mind: helping businesses and individuals clean up and maintain a positive online reputation. Sunset Reputation is an experienced reputation management company that specializes in public relations, marketing, media management, press releases, search engine optimization (SEO) and link building. For more information about Sunset Reputation or how the company can help you with a reputation problem contact them by phone at 559-871-1613, email brandonchopkins@gmail.com, or online at SunsetReputation.com.