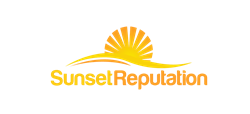 Tucson, Arizona (PRWEB) May 25, 2014
Sunset Reputation, a reputation management firm already known throughout the industry for their exceptional services, has announced that they have made several improvements to their infrastructure in the Tucson area. Among all of the improvements made, perhaps the most significant improvement relates to the addition of several new servers that will allow the company to continue to thoroughly test their reputation management campaign methods for efficacy.
In addition to the newly-added servers, the firm has also streamlined a number of their processes in order to serve their clients in a manner that is much faster than ever before. This is despite the fact that the company had already been known throughout the industry for their ability to achieve a very positive outcome for their clients in a relatively short period of time.
"We feel that we have a responsibility to our clients to explore every opportunity to improve our services, even if those services are already highly regarded," said Brandon Hopkins of Sunset Reputation. "It is our belief that these latest changes will greatly benefit our clients, and it will also make our procedures in each campaign that much more efficient."
Though Hopkins noted that the company will always look into ways to improve their services, there has been an increase in the demand in the Tucson area for the reputation management services offered by Sunset Reputation. The changes to the infrastructure are due in part to this increasing demand, as the company will be able to handle many more clients without sacrificing the quality of the services that they offer.
"We have a very clear understanding of the effect that a poor online reputation can have on an individual or business," said Hopkins. "We have seen a very clear correlation between the presence of misleading or inaccurate online information and an inability to find or maintain gainful employment. For businesses, the effect is even greater, as it is very likely that this negative information will result in significantly decreased profitability. It is very important that we are able to provide services that rectify these issues as quickly as possible."
Sunset Reputation
Sunset Reputation was founded with one goal in mind: helping businesses and individuals clean up and maintain a positive online reputation. Sunset Reputation is an experienced reputation management company that specializes in public relations, marketing, media management, press releases, search engine optimization (SEO) and link building. For more information about Sunset Reputation or how the company can help you with a reputation problem contact them by phone at 559-871-1613, email brandonchopkins@gmail.com, or online at SunsetReputation.com.