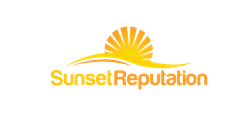 (PRWEB) April 27, 2014
Sunset Reputation, a leading reputation management service, announces a White Label Reputation Management Service for companies and individuals that have been subject to online slander. Sunset is invested in making businesses and individuals look their best on the internet. They are seasoned experts at eradicating negative information, and can make damaging information disappear.
By continuously monitoring the internet, Sunset Reputation ensures a positive online impression for any business or person. Sunset knows how to maximize positive search engine results to highlight the best assets of a company. A staff of highly trained technical and marketing professionals works nonstop to insure the character of every client is protected online.
Negative press from any source can be damaging to a company's reputation, but especially for a small or new business. A company's image can be permanently ruined by one harmful comment on social media. A dissatisfied or fired employee can wreak havoc on a company, as well. Even more lethal is a competing business who uses jealousy as a weapon to steal clients. Unethical company owners or managers can easily persuade workers to disgrace the competition online, all at the expense of the maligned company's bottom line.
White Label Reputation Management eradicates information that isn't flattering to a company or individual, even if it was originally posted by that company or person. For example, a job seeker might find that his online profiles, pictures or posts on social media are hindering his job prospects. Reputation management can make a clean sweep of a person's online identity, leaving only positive details for potential employers to see.
Contact Sunset Reputation by email or call at 559-871-1613 to begin the reputation management process that is best for you or your business.