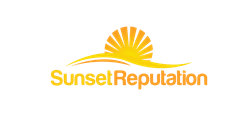 (PRWEB) May 01, 2014
Sunset Reputation is excited to announce their White Label Reputation Management Service to help companies and individuals escape the perils of online slander and optimize search engine results. Sunset Reputation has been in the business of making companies and individuals look good on the internet for many years, and are experts at making negative information virtually disappear.
Sunset Reputation ensures a positive online footprint for any name or business by continuously monitoring the internet for hits about the company or individual. By utilizing the most advanced tools, Sunset Reputation knows how to get a company or name to show up on search engines – or to stop showing up. Their highly trained staff works around-the-clock to make sure customers are satisfied with what the internet has to say about them.
In order for a company's advertising to matter, someone has to see it. Drawing in more customers doesn't happen overnight; traffic is the answer. Sunset Reputation specializes in marketing that draws traffic. A reputation manager reviews existing marketing plans and makes sure it all points toward the represented business as the primary option. By utilizing traditional tools like press releases and print advertising, in addition to social media and internet marketing, Sunset Reputation covers all the bases to make sure a company and its services are well represented, optimally marketed, and viewed only in a positive light.
Any business owner who has experienced an unhappy customer posting a scathing review on an online review site knows how damaging negative press can be, especially for smaller or upstart businesses. All it takes is one person's harmful social media post to reduce a company's image to rubble. With White Label Reputation Management spearheaded by Sunset Reputation, image is everything. Sunset Reputation makes sure that a company's highlights are on display and that the image of the business they represent is the best it can be.
Contact Sunset Reputation at 559-871-1613 or by email to get the reputation management process started.