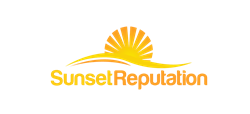 (PRWEB) May 02, 2014
Sunset Reputation, a highly regarded and well known reputation management company, has announced that they will be using new reputation management strategies in the state of Wisconsin. The company recognizes the value of maintaining a positive online reputation, strongly advising any individuals or businesses with a poor online presence to take immediate corrective action.
The new strategies that will now be employed across the entire state of Wisconsin have been designed to work in concert with the many current strategies used by the company.
"The announcement of these new reputation management strategies has been in the works for quite some time now," said Brandon Hopkins of Sunset Reputation. "We have spent a great deal of time testing and validating the efficacy of these particular strategies to ensure that they would be beneficial to our clients in helping to restore a positive online reputation."
Indeed, the company is known throughout the reputation management industry for their thorough and methodical approach. Despite the fact that the company spends a great deal of time working on research and development, Sunset Reputation is also known for their ability to act quickly on behalf of their clients.
"We understand how important it is to help our clients restore positivity to their online presence in an expedient fashion," said Hopkins. "In order to do that, we must fully prepare in a very thorough way so as to guarantee our clients the best possible result. We feel that we have done that with these new reputation management strategies, and we are very confident that the new strategies are going to do a great deal of good for our clients."
According to the company, the state of Wisconsin has been experiencing a boom of sorts in terms of the demand for the sorts of services provided by Sunset Reputation. The prevalence of this demand has caused the company to take action to assist prospective clients who may be in need of their services.
"Ultimately, our goal is to reduce the impact that an online reputation can have on our clients," said Hopkins. "The strategies that we work so hard to develop are central to us being able to achieve this goal, which is why we work so very hard on research and development."
Sunset Reputation
Sunset Reputation was founded with one goal in mind: helping businesses and individuals clean up and maintain a positive online reputation. Sunset Reputation is an experienced reputation management company that specializes in public relations, marketing, media management, press releases, search engine optimization (SEO) and link building. For more information about Sunset Reputation or how the company can help you with a reputation problem contact them by phone at 559-871-1613, email brandonchopkins@gmail.com, or online at SunsetReputation.com.