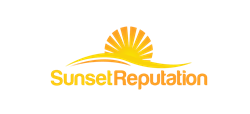 St. Louis, Missouri (PRWEB) July 17, 2014
Sunset Reputation has announced that they have made a number of changes to their infrastructure with the goal of improving the reputation management services they currently offer in St. Louis. These upgrades will allow the company to reach a broader range of clientele in the St. Louis area.
The company has experienced significant increases in demand lately, an increase they attribute to their reputation for achieving outstanding results for their clients. In order to meet this demand, the company has added a number of personnel while also enhancing their server capacity. The company believes that these changes will have a very positive impact on their clients.
"Ultimately, our goal is to offer our clients the best possible services that provide them with the best possible result," said Brandon Hopkins of Sunset Reputation. "These changes to our infrastructure will allow us to continue to offer the highest quality services to a larger volume of clients."
Sunset Reputation has long provided the St. Louis area with exceptional reputation management services, and these infrastructure upgrades should only serve to improve the services they already offer. The additional personnel have already been tasked with achieving a variety of different outcomes, ranging from research and development to the actual execution of a reputation management campaigns.
The enhanced server capacity will assist those same personnel as they seek to evaluate the effectiveness of the new strategies that are being developed, which is a process that Sunset Reputation greatly emphasizes and values.
"All of the infrastructure changes have been thoroughly planned well in advance in order to allow us to continue to achieve great results for our clients," said Hopkins. "We are very excited to take advantage of the added personnel and the increased server capacity, because they will help us as we strive to serve our clients in St. Louis in the manner they deserve."
Hopkins went on to note that anyone who is dealing with reputation management issues deserves to have the best possible services, as the presence of a negative online reputation can have a disastrous impact in nearly every aspect of an individual's life.
Sunset Reputation
Sunset Reputation was founded with one goal in mind: helping businesses and individuals clean up and maintain a positive online reputation. Sunset Reputation is an experienced reputation management company that specializes in public relations, marketing, media management, press releases, search engine optimization (SEO) and link building. For more information about Sunset Reputation or how the company can help you with a reputation problem contact them by phone at 559-871-1613, email brandonchopkins(at)gmail(dot)com, or online at SunsetReputation.com.