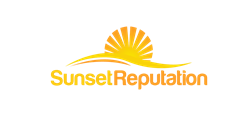 (PRWEB) June 09, 2014
Sunset Reputation has announced that they have made a number of upgrades to their infrastructure that will positively impact the quality and expediency of the reputation management services they offer in the Arlington area. The upgrades to the infrastructure are many, but among the most important are the additional servers that have been added along with the newly-installed software, both of which should enable the company to improve the quality of their services and the speed with which they are delivered.
The company believes the added servers are a particularly important aspect of the infrastructure upgrades, as a great deal of the company's functions rely on research and development that requires significant server capacity. With the added servers, the company is now able to conduct their research and development in a much more efficient manner. The new software serves a similar function, as the company will now be able to deliver their services with exceptional quickness without having to sacrifice the quality that has made Sunset Reputation a highly respected leader in the reputation management industry.
Sunset Reputation placed a great deal of focus on making these upgrades for the sole purpose of improving the quality of the services that they offer. The company has long emphasized how serious reputation issues can be, and they have seen firsthand the effect that inaccurate, misleading and outdated information can have on an individual or business. The reputation management firm can cite many instances in which clients sought their services after encountering struggles that caused a significant financial impact.
"We take reputation management very seriously, and for good reason," said Brandon Hopkins of Sunset Reputation. "We have seen extremely well-educated and experienced individuals who were either unemployed or forced to work in a position that was nowhere near appropriate for their level of education and experience. We have seen successful businesses suddenly struggle due to a competing business releasing false information out of malice. These issues require a solution that has been tried and tested before it is implemented. This is the only way to ensure that a successful resolution is ultimately achieved."
Sunset Reputation
Sunset Reputation was founded with one goal in mind: helping businesses and individuals clean up and maintain a positive online reputation. Sunset Reputation is an experienced reputation management company that specializes in public relations, marketing, media management, press releases, search engine optimization (SEO) and link building. For more information about Sunset Reputation or how the company can help you with a reputation problem contact them by phone at 559-871-1613, email brandonchopkins(at)gmail(dot)com, or online at SunsetReputation.com.