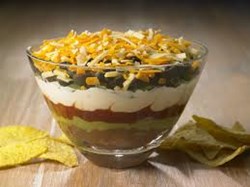 East Rutherford, N.J. (PRWEB) February 02, 2014
Whether someone is a football fan or not, today is commonly known as "game day" all over the world with Super Bowl parties full of delicious high carbohydrate foods that are bound to pack on the pounds. Diet Recommendations has pointed out that Super Bowl weight gain, or weight gain on any festive evening or holiday doesn't have to happen when someone knows the simple tricks to lowering blood sugar levels naturally.
A report being recommended by popular health and weight loss website DietRecommendations.com shows anyone how to lower their blood sugar, increase insulin sensitivity, decrease fat storage, and increase fat burning through clinically proven ingredients.
This report on how to "Never Store Carbs as Fat" details not only 4 simple tricks that can help someone avoid "Super Bowl weight gain", but also details the top 5 ingredients that have been clinically proven to help lower blood sugar levels naturally.
The report is available just in time before kickoff in order to help people better understand what they can do to avoid weight gain. The free report is available for download at http://dietrecommendations.com/avoid-Super-Bowl-weight-gain.
About: DietRecommendations.com is a health and wellness website devoted to helping people lose weight through healthy and natural methods using innovative diet strategies and natural supplements found in the ingredients in nature.