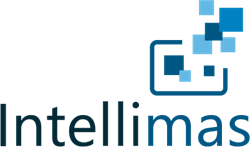 Our best customer recognizes that an enterprise system cannot handle every possible function with efficiency
Summit, NJ (PRWEB) January 26, 2016
Singletree Technologies, a supplier of software to Retail and Manufacturing companies, was recently interviewed by SuperbCrew, a tech news website covering innovative technology and internet companies. The feature of the interview was Singletree's Intellimas® application, a data management solution that eliminates inefficient functions in enterprise systems and reduces an organization's dependence on spreadsheets for core business functions. The interview can be found on the SuperbCrew website. Here is an excerpt:
"Our best customer recognizes that an enterprise system cannot handle every possible function with efficiency. Enterprise systems are usually form based which works well for many functions. However, some business processes truly require a grid where you can edit many records at a time, copy and paste data, and easily view historical data for comparison purposes. Our ideal customers recognize that Intellimas® helps them protect and extend the investment of their enterprise system. They have the vision to foresee the quick payback of a streamlined workflow, which ultimately results in speed to market."
Intellimas® typically serves as an extension of PLM, ERP or SCM systems. Customers have used Intellimas® to manage business functions where speed is a must, including Product Costing and RFQ's, Quality Assurance, Work in Process Tracking, and Vendor Compliance.
"SuperbCrew showcases great tech companies, and we are proud to be among these innovators", said Shane Walters, CTO of Singletree Technologies. "The key to our success with Intellimas® is that most of our management staff has worked for large corporations where we had to consistently develop creative solutions to solve business problems."
About Singletree Technologies
Founded in 2001, Singletree Technologies, LLC is a software and consulting company that focuses its efforts on streamlining the business processes of Retail and Manufacturing companies. Their applications are always created with usability and flexibility in mind. Learn more about Singletree at http://www.singletreetech.com.