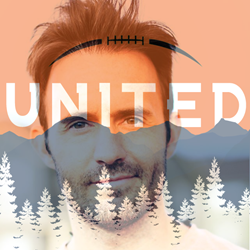 "I'm a nice guy, so I even created profile overlays for the other teams."
Castle Rock, CO (PRWEB) January 22, 2016
ProfileOverlays.com developed a new Facebook app allowing Broncos fans to show support for their favorite team and it's going viral.
It all started when ProfileOverlays.com reached out to Colorado native Ray Bailey of RayBailey.tv and asked if he would create a Broncos overlay.
Bailey, a die-hard Bronco's fan himself, says, "I'm a nice guy, so I even created profile overlays for the other teams." There are also overlays for the Cardinals, Panthers, and Patriots so that all NFL fans can show their support by embedding a graphic overlay image on top of their Facebook profile picture. The graphic is transparent enough to allow the original profile image to continue to show through.
Thousands of Broncos fans have already changed their profile pictures to showcase the Denver United overlay after the team beat the Pittsburgh Steelers on Sunday, January 17, and moved into the final NFL playoffs.
Bailey says he's pleased that his team's overlay is leading the flood across social media, but would be happy to see the other teams' images spread wildly, too. Overlays for each team can be found at https://app.profileoverlays.com/Overlay/football
The Broncos image is not the first overlay from ProfileOverlays.com to go viral. Over 75,000 Facebook users displayed the French flag overlay following the Nov. 13 terrorist attack in Paris last year. Many others have gone viral, too, including the site's first overlay, which depicted the American flag. "We seem to go viral every time there is a tragedy somewhere in the world because people want to band together and show support for those suffering," says Weedn. "It's nice to start the New Year with a campaign bringing people together for something that doesn't include so much tragedy."
About ProfileOverlays.com
Active duty Air Force members Chris Lott and Tony Weedn started ProfileOverlays.com because they were discouraged by all the division on social media during the debate over removing the confederate flag from the S.C. State House, and the federal ruling on same-sex marriage. Looking at the pictures of the confederate flag or rainbows circulating around Facebook, they only saw the things that were dividing their countrymen. They wanted to help bring Americans back together again, instead of being so passionately divided, so they created an American flag overlay for Facebook users.
The American flag overlay has gone viral within the United States and their app has been used by every country in the world. Their goal for 2016 is that 10% of the USA, which is about 33.3 million people, will use their American flag overlay for July 4, 2016.
ProfileOverlays.com also offers hundreds of different free overlays, and are constantly adding new ones to their list.