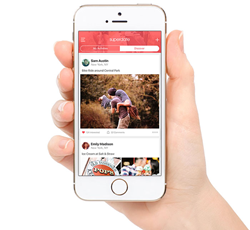 "Superdate is challenging the online dating world by being the first to match users through activities. This means singles not only meet offline sooner but build a stronger first connection through a fun, shared experience." - Stevan Perry, Superdate CEO
Vancouver, BC (PRWEB) October 23, 2017
Ask any Vancouverite about the local dating scene and they'll probably say it's rough. But they do know this city has unlimited potential for a good time. Beautiful nature, amazing culture, tons of great food, drinks, places to go, activities to enjoy. Launched in Vancouver first, Superdate will combine all the great stuff this city has and help people connect through it.
Superdate matches users by activities they want to try... Before they check out each other's profiles and start messaging. It encourages users to take the plunge by trying something new and fun together. Here each date is a story to remember and not just another generic round of small talk over coffee.
Once users have signed up, they set their interests and start browsing activities first, not people. After picking out any activities they want to try, they're matched with people who're interested in the same ones. Then they check out their matches' profiles and connect with them.
Since it's October, let's celebrate it with some seasonal Vancouver Superdates. Why not try the adult version of trick-or-treating? A match could dress up as a rich couple, check out some expensive open houses and score free drinks and snacks at them. If they both approve of "herbal" medicine, they could make a pumpkin carving session extra creative (or a haunted house tour extra terrifying). With the new Parq Casino open, they could stop by and put $20 on black (and a win could mean their next date might be somewhere tropical for the holidays).
When people think of memorable dates they've had or fun times with new friends, it was the experience that created those connections. That time spent together in real life enjoying shared passions made all the difference. With Superdate, singles will try something new, step out of their comfort zone and build meaningful relationships.
Superdate has launched in Vancouver as a free iPhone app available in the App Store. Expansion to major international cities coming soon.
For corporate inquires please contact ir@thesuperdate.com.