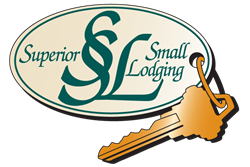 Today's Internet savvy Travelers want a more personal and intimate experience at the property they choose for their vacation.
Dania Beach, FL (PRWEB) October 30, 2014
"Today's Internet savvy Travelers want a more personal and intimate experience at the property they choose for their vacation", states Scott Rivelli, Executive Director of Florida Superior Small Lodging Association. "The internet gives travelers a plethora of options and vital information, enough so, that they can find the small property that suites their particular travel needs without needing to use the services of a travel agent."
According to Mike Hampton, Dean of the FIU Chaplin School of Hospitality, in his keynote speech, "The Changing World of Hospitality and How We Can Raise Our Performance to the Next Level", given at the Florida Superior Small Lodging Association annual conference, the FSSLA is the ideal solution for a small owner-operated property to gain immediate credibility with this emerging market.
Unlike the large branded hotels that offer one size fits all, Florida's smaller owner-operated properties serve travelers who are more interested in turning their stay into an intimate and personal travel experience. They enjoy interacting with and getting to know the property owner and staff responsible for their care.
The United States has recently embraced what Europe has been doing for decades by building small luxury and boutique hotels that cater to travelers looking for a more intimate travel experience. These internet savvy, new age travelers expect more than just a good night's sleep and want to enjoy a higher standard of accommodations.
In Florida an entire industry has developed from individual investors purchasing older Florida hotels, built during the 50's -80's, and redeveloping them with the modern amenities preferred by todays sophisticated traveler.
The Florida Superior Small Lodging Association (FSSLA) is a collective of over 170 Florida lodgings that are dedicated to creating the high standard of cleanliness and amenities that these travelers expect.
Higher property standards and cleanliness metrics that are monitored annually by an independent third-party inspection company have made membership enticing for those small properties willing to maintain high standards of cleanliness and intimate service. This year 117 properties were awarded the prestigious Donal a Dermody "White Glove Award" for room and property cleanliness at the annual convention. The properties receiving this honor have seen the reward financially with double digit growth in business and higher daily room rates as the market proves the theory that "smaller can be better" for today's internet savvy traveler.
A property with less than 50 rooms can get involved with a large network of fellow owners to brainstorm new ways to cater to today's very sophisticated and demanding internet travel shopper. Those that pass inspection can reap the rewards of being a part of a large and powerful advertising co-op with highly sophisticated internet and website marketing. Travelers are embracing this authentic and intimate mission with record occupancy results.
Now, a small property has the ability to join an association that can deliver many of the benefits available from a brand without paying the high start-up costs and never ending room transaction fees. With SSL behind you "smaller can be better".
Properties interested in being considered for this coveted and rewarding membership can contact the Executive Director and his staff at http://www.SuperiorSmallLodging.com.
About Superior Small Lodging
The Florida Superior Small Lodging Association (FSSLA) is a non-profit association of independently owned and managed Boutique Inn's, B&B's and hotels throughout the State of Florida with fewer than 50 rooms. Established in 1989 to bring brand awareness to the smaller boutique lodgings as an alternative to the large corporate branded hotel chains, the Superior Small Lodging Brand has come to represent a partnership of unique lodging properties offering a high level of service, comfort and cleanliness at competitive rates. Each year our member's properties are inspected and recognized for meeting Florida's highest quality and service standards. With approximately 180 member properties representing almost 3,000 hotel rooms, time shares and vacation rentals throughout the State of Florida the success of Superior Small Lodging is undisputed