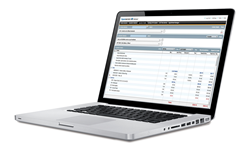 It meets the needs of consumers who demand complete transparency and certainty in their dealership service experience.
Sydney, Australia (PRWEB) January 12, 2015
Global automotive industry solution developer, Infomedia Ltd (ASX: IFM) announced an agreement with Volvo Australia, endorsing the use of the Company's Superservice Menus™ service quoting and selling system for Volvo authorised dealership service departments.
Superservice Menus is the precision service selling system that enables dealership staff to create vehicle specific, fully priced service quotations that enhance customer retention rates and sales of genuine parts and service. The solution will be launched to Volvo's Australian dealership network during Q2, 2015.
Andrew Pattinson, CEO of Infomedia, said: "We're excited to work with Volvo and to play a role in their commitment to advancing customer satisfaction and dealer profitability. For over 13 years, Superservice Menus has proven to be a valuable solution in tackling customer attrition to the aftermarket. It meets the needs of consumers who demand complete transparency and certainty in their dealership service experience."
Michael Roach, Director of Asia Pacific and Global Marketing, added: "Superservice Menus will help reinforce the value of genuine service for Volvo owners. Its precise information assists dealership staff to explain service requirements with speed and confidence, helping customers feel informed and in-control. Superservice Menus quotations are presented to customers in easy-to-understand language and show all the parts and labour required for each job, helping to build trust and satisfaction in both the dealership and brand."
Superservice Menus is part of Infomedia's Superservice suite of aftersales solutions, used by dealerships from tier one automakers in over 35 countries. The suite also includes components for online service scheduling and inspection based selling.
"Our team understands the unique challenges, pressures and growing opportunities that present themselves to franchised OEM dealerships," said Mr Pattinson. "Superservice Menus typifies what we do best; a fully automated and integrated approach to Fixed Operations that delivers intuitive and affordable process control and productivity."
About Infomedia
Infomedia Ltd is a publicly-listed company on the Australian Securities Exchange (ASX symbol "IFM"). It is a leading supplier of information solutions to the parts and service sector of the global automotive industry. Infomedia's business solutions are currently used each business day by over 150,000 dealership personnel. They are produced in more than 30 languages and at work in 186 countries. Their powerful search functions and intuitive, user-friendly interface helps boost efficiency, profitability and customer retention for genuine OEM Parts and Service Departments.
Infomedia's Electronic Parts Catalogues (EPCs) allow dealers to quickly identify replacement parts manufactured by the world's leading automotive companies. The Company is also utilizing its technology and expertise to produce EPCs for other industries such as industrial equipment.
Superservice™ is the new brand family for the Company's unique solution suite of robust online solutions. These include: Superservice Menus, Precision Service Quoting; Superservice Triage, Multi-point Inspection; Superservice Insight, Customer Satisfaction Surveying; Superservice Connect, Self-service Appointment Booking and Quoting, and Superservice EPC, Microcat LIVE.
Full product line information can be found at:
http://www.superservice.com
http://www.youtube.com/superservicesolution