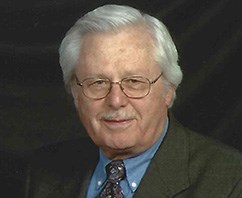 The best medicine is that which helps the body help itself
Gallatin, TN (PRWEB) February 08, 2014
Dr. Robert Ladd, owner of SuperSlow Zone in Gallatin, TN is proud to launch the Ladd Charitable Foundation, a not-for-profit organization dedicated to helping other charities that run efficiently and are doing great work in addressing the needs of children.
"My goal with launching my charitable organization is to help more than one specific charity and to focus on those that have low overhead and use a greater percentage of proceeds towards their main cause. My mission is to help organizations in third world countries that help children have better lives by providing food and education. I also like to give to organizations which teach people how to help themselves. I just wish I had more to give and if more people did this I think the world would be a better place," says Dr. Ladd.
Dr. Ladd is not only the owner of SuperSlow Zone in Gallatin, TN but he is also a Certified SuperSlow Zone Instructor. He has practiced medicine for twenty plus years and also has a doctoral degree in public health specializing in preventive medicine and nutrition. He has always practiced a healthy life style and he now hopes to encourage others to become all that they can be through utilizing the best personal training protocol available: SuperSlow Zone.
SuperSlow Zone® provides a by appointment only total body workout supervised by a Certified and Accredited SuperSlow Zone Instructor in a distraction-free, climate-controlled exercise environment, enabling one to exercise in their street clothes. Workouts produce maximum health and fitness results in as little as one or two 20-minute workouts per week. One can get in, get out, and get on with one's busy day.
About SuperSlow Zone®, LLC
SuperSlow Zone is strengthening people, neighborhoods, cities and countries by empowering their clients to be strong, healthy and vibrant – the foundation for a happy life in a rapidly changing, challenging world. The SuperSlow Zone system earns long-term, loyalty clients through exceptional professional, personalized exercise and wellness services. Their expertise and continuous improvements enables clients to sustain maximum results, over time, in minimum time. Clients are at the heart of their system - keeping their bodies and minds robust for a positive, healthy lifestyle.
Dr. Robert Ladd, Owner
Certified SuperSlow Zone Instructor
SSZ Gallatin, TN
Greensboro Village Shopping Center
1483 Nashville Pike, suite 301,
Gallatin, TN, 37066
Phone: (615) 461-7199