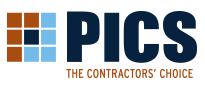 Irvine, CA (PRWEB) August 13, 2013
PICS Auditing, LLC, a global contractor screening and supply chain management company, announced today that they will host a webinar offering professional industry tips on how to "Create Lasting Contractor Relationships" on Tuesday, August 20th from 11:00 am - 11:45 am Central Daylight Time (CDT).
A disruption in supply chain management costs millions in lost time, energy and resources. Selecting the right contractors, and building lasting relationships with each one, significantly enhances operations and creates clearer expectations.
Moderated by Dennis Truitt, with more than 25 years of experience in health, safety and environmental management, this webcast will expand on preventing disruption in supply chain management and answer your questions on how to create lasting relationships.
The webinar is held at no cost, and offered as part of a monthly series hosted by PICS. To attend this webinar, please visit: http://www.picsauditing.com/webinar-a-registration/.
PICS is a global contractor management consortium committed to improving Health, Safety and Quality. PICS' prequalification and auditing services have become the standard in many industries, including: Chemical, Construction, Energy, Food & Beverage, Oil & Gas, Mining, Manufacturing, Pulp & Paper and Pharmaceutical. Access to thousands of vendors' prequalification information is housed online at www(dot)PICSauditing(dot)com.
Founded in 2003 as an organization dedicated to safety, PICS is the fastest-growing, full-service contractor prequalification company worldwide. PICS is headquartered in Irvine, California, with offices in Houston, Texas; Abu Dhabi, United Arab Emirates; Calgary, Canada; Hong Kong, China; Johannesburg, South Africa; Maidenhead, UK; Munich, Germany; Paris, France; Perth, Australia; Sao Paulo, Brazil; Singapore; Tokyo, Japan.
Contact:
Catherine Gutierrez, Marketing Manager, PICS, Auditing, LLC
P: (949) 936-4555; E: CGutierrez(at)PICSauditing.com
W: www(dot)PICSauditing(dot)com/about/news-events/
All services and trademarks are the properties of their respective companies.